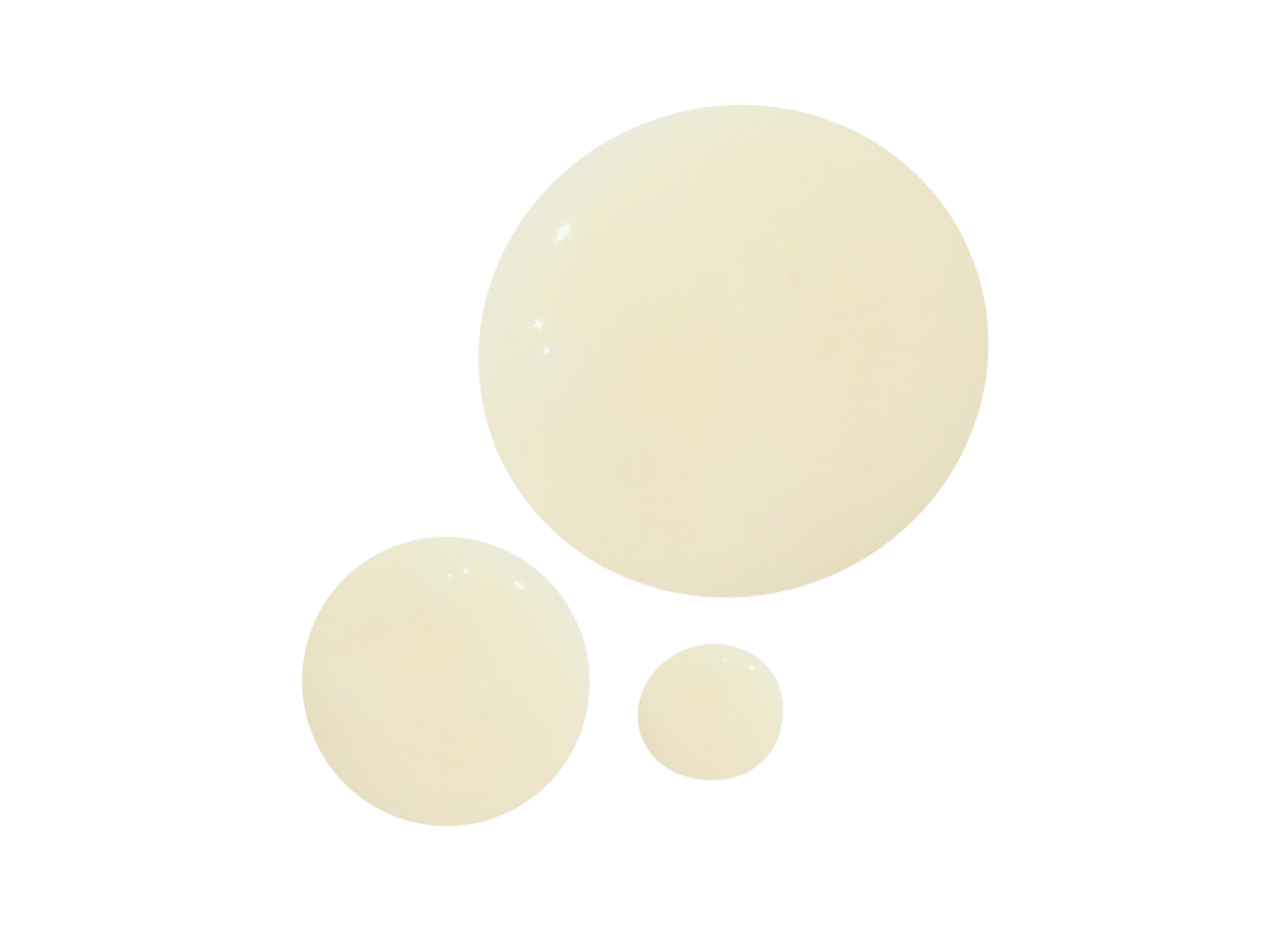 Supporting the delicate eye area.
Apply 2 or 3 small drops morning & evening to a cleansed skin, gently tapping around the eyes. For best results shake before use & use in conjunction with our Anahata Collection.
When applying, take a couple of moments to massage the product into the temples with fingertips, applying gentle pressure and using upward circle motions. This simple mindfulness practice helps to release built up tension, reduce stress and promote relaxation.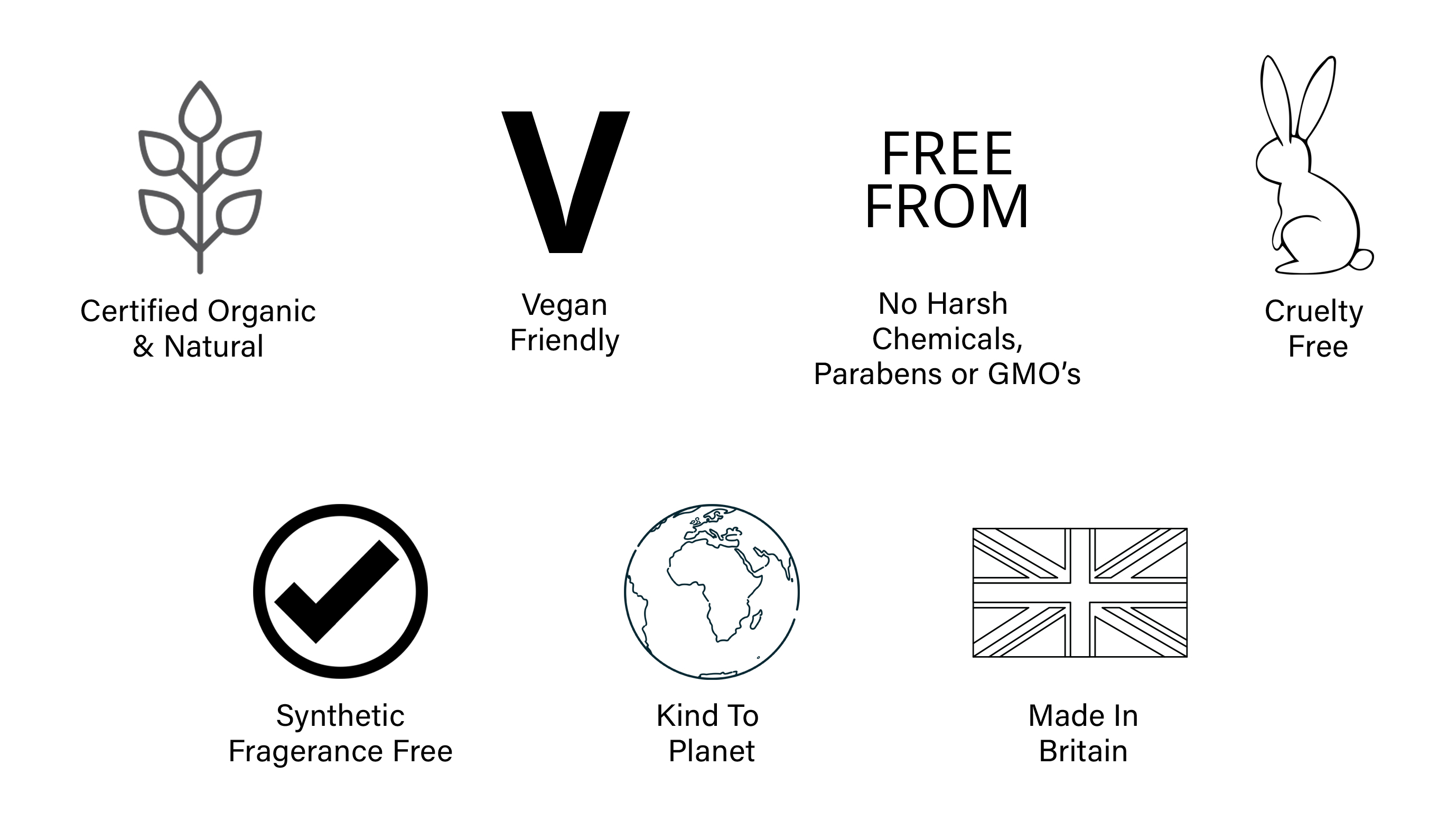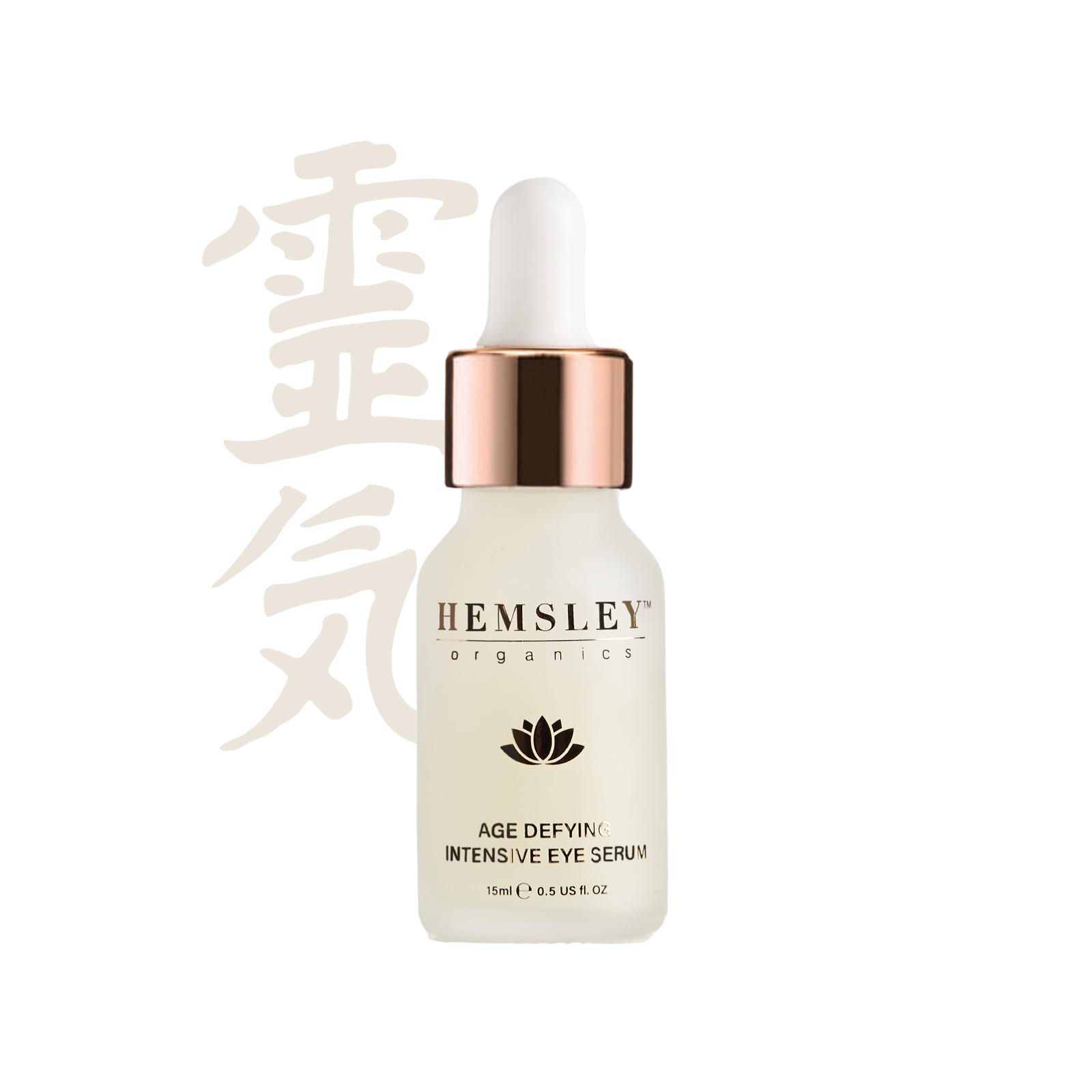 Positively enhancing overall well being as well as your skin. We offer a holistic approach to our organic formulas by blessing each product with reiki energy to nourish skin and spirit.
Carefully blessed by Reiki, the ethos of this holistic ritual is to return the natural plant-based extractions to their most genuine state, as nature intended, and rebalance the product from the manufacturing process. Helping to enhance the efficacy of its natural formula. Bringing a product supercharged with its natural energy for a more spiritual skincare experience.
Giving a personal touch. Our Reiki Master and Co-founder, Georgina personally charges each product with reiki energy. Setting a direct intention, Georgina activates the Reiki healing practice to enhance the vibrational energy of every product. Channelling the reiki, this holistic ritual takes around 10-15 minutes each time.
A little goes a long way!
I love this eye serum! I have sensitive skin, especially around my eyes and this is a pleasure to use. You only need a tiny drop as it goes a long way. It feels silky and soothing on the skin and has a lovely scent
Feels amazing
The best eye serum I have ever used. Can really notice a difference in my skin. My eyes are less puffy and my crows feet are much softer and smoother. Thank you. Will always repurchase x
Just beautiful
I've tried a few eye serums and creams in the past but none like this. It absorbs so well and doesn't feel sticky or sit on my skin. I can tell a difference and it gives a beautiful glow.

What Hemsley Organics Customers, Industry Experts & Reiki Masters have to say...
"This range is incredible. The products work really well, the smell and packaging is beautiful. The products glide onto your skin, love that they are also reiki-infused. It's such an amazing brand!"
-Ailish Lucas, Industry Expert, The Glow Getter.
"Such beautiful products! I love that they are reiki-infused and you can feel that wonderful reiki magic. I'm not a big skincare person, usually I struggle, but this has been a game changer!"
-Kristy Lomas, Reiki Master - The Ki Retreat
"I absolutely love the cream cleanser - it doesn't dry my skin out like some cleansers do, or cause breakouts, it's just a perfect balance for me. My skin feels beautifully clean and moisturised after a double cleanse. I find it really easy to use and love the smell!"
-Rachael Adams, Hemsley Organics Customer
"Hemsley Organics is what I am using to make sure my skin is looking healthy and glowing for my wedding, my fave!"
-Sarah Hatcher, Beauty Influencer
"Love them. Feel very high quality, at first I was using to much because I'm so used to having to put a lot on when using other products. It's great how little I can use and my skin feels the best it's felt in ages"
-Rosie Stanley, Hemsley Organics Customer
"I love this cleanser, it feels so amazing on your skin, and the smell...it's divine!! I look forward to my morning and night cleansing ritual now...I call it 'doing my reiki face!' My skin looks so healthy and feels so soft to touch. Highly recommend"
-Jo Strachan-O'Donnell, Hemsley Organics Customer