Hemsley Organics are revolutionising reiki-infused skincare as we believe that beauty goes more than skin deep. Beauty and well-being are harmonious and that is why Hemsley Organics is about giving you true benefits, for your skin and your overall well-being.
Inspired through learning that in our world today more and more of us are turning to alternative ways to enhance our well-being, seeking a more holistic and connected approach to skincare, as our day to day lives are becoming more fast paced than ever before! We have created a range of skincare that is just the beginning of a wellness driven brand that focuses on our well-being, as well as the importance of transparent, ethical and sustainable skincare.
Our aim is to deliver expert luxury skincare which is powered by nature and infused with Reiki. Our products are packed full of the 'good stuff' - highly concentrated, potent ingredients that are natures finest, we carefully select plant-based ingredients that provide true benefit to your skin. Containing essential vitamins, minerals & antioxidants to nourish, protect & replenish.
We are passionate about providing you with the best possible product, in every way and this is why we have created Hemsley Organics to emulate our core values.

We choose to keep our products clean. We support Clean Beauty and believe skincare products that are safe for people & our planet. We care about our environment and have taken big steps to contribute towards sustainability. We only use sustainably sourced ingredients, and our packaging is produced via wind farm electricity. The ink printed onto our packaging is vegetable based, as well as being 100& recyclable & biodegradable.
Our skincare contains no nasties, harsh chemicals, or parabens, meaning our products are free from synthetic fragrances & GMO's for healthy, happy skin.
We believe in honouring nature, allowing nature to harness our natural beauty. We are proud to ensure our products are always 100% Natural and provide the highest Organic percentage possible for a high-quality product. We do not dilute our products with Aqua and we carefully select the most natural, beneficial, mineral & antioxidant rich ingredients, to provide your skin with honest results.
Every single one of our products is suitable for vegans & vegetarians. We only use plant-based ingredients and our products contain no animal bi-products.
We want to help nourish mind, body & spirit as well as our skin. We want to innovate the beauty industry with products that give that little bit more and we aim to do this in two ways. Each of our products contain selected essential oils to awaken your senses when experiencing Hemsley Organics, bringing a sense of calm & clarity with each use.
We also charge our products with Traditional Reiki Energy, aiding to go more than skin deep & nourish well-being. We believe that using skincare that has been charged with positive, healing vibrations to be absorbed through our largest organ - our skin. Enhances positivity – helping to lift our spirits, support well-being and raise vibrations.
'Helping to raise vibrations on the inside, to look beautiful on the outside'
Reiki Therapy has been around for thousands of years and is known as universal life energy. It has been recognised as flowing through all living things and is believed to balance our energy flow and heal from within. Scientific research, using quantum physics is starting to help many people understand Reiki and how it can work to benefit the individual.
HOW REIKI MAKES OUR PRODUCTS EVEN BETTER
. We choose to infuse Reiki into our products to aid in nourishing our well-being as well as our skin. Our skin is our largest organ, and it supports the life of all our other body parts, therefore what you put onto your skin soaks in. Reiki is energy, and everything has and is energy. As energy beings, the higher the frequency of your vibration, the better you feel in your physical, mental, and emotional body.
The lotus flower is one of the most ancient and deepest symbols of our planet, growing in muddy water it rises above the surface to bloom with remarkable beauty, untouched by the impurity. Lotus symbolises the purity of the heart and mind, representing long life, health and honour.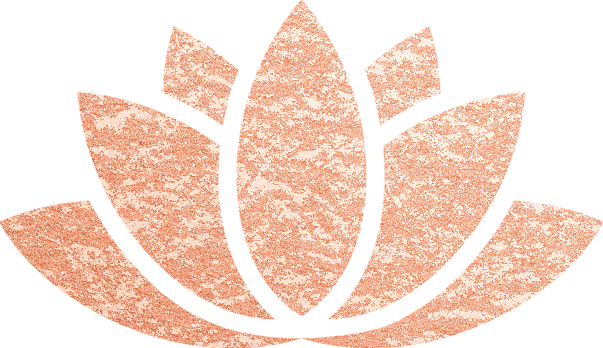 Hemsley Organics have chosen a lotus flower to represent its brand, it signifies our simplistic and effortless ethos which is symbolic of the flowers pure soul, emulating our brand values, honest and transparent skincare. We use only the finest organic and natural ingredients that are reiki infused, empowering our products
to be their most potent and pure, nourishing skin and spirit, and aiding our products to go more than skin deep, caring for our well-being as well as our skin.
The latest on new products, special offers & more