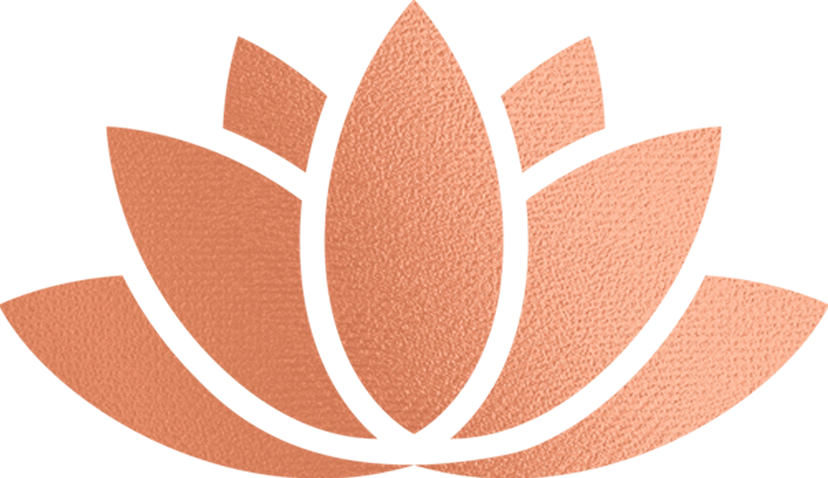 With the popularity of 'clean beauty' hitting the shelves in the skincare world, the term and what it represents has been around for some time and goes far beyond just being a passing skincare trend. 

The term 'clean beauty' stems off the frustration of many consumers endlessly seeking beauty products that weren't tested on animals nor use any toxic chemicals. With this said the clean beauty movement was born, as consumers and businesses started to emerge as clean beauty brands. But, what exactly is clean beauty and how is it defined alongside the rest of the skincare industry?
In this article we'll explain all things clean beauty, and how here at Hemsley Organics we believe in working with nature to produce 100% organic and natural clean beauty products. Whilst also being vegan, cruelty free with no nasties, harsh ingredients or parabens, clean beauty is at the heart of what we do, so let's explain more. 
What does Clean Beauty mean? 
The term 'clean beauty' was created in response to the current limitations of the skincare industry. Crowning the term 'clean beauty' to give consumers a choice to opt for skincare and beauty products that are made without ingredients that are suspected to harm or irritate our skin. 

Manufacturers and consumers needed a term and a segment of the beauty industry to rely on in terms of natural beauty products. Skincare made without the use of synthetic chemicals like parabens, synthetic fragrances and oxybenzone as well as many other chemicals. Instead includes 100% natural, cruelty free, fragrance free products are termed under Clean Beauty ranges. 
With skincare products entering your body and bloodstream it's important to be aware of what you're putting on your skin. With chemicals being found to irritate the skin amongst many other effects, sourcing natural ingredients is a solution for healthy and natural skincare. 

Here at Hemsley Organics we believe skincare products should be safe for our planet and our people by honouring nature, allowing it to highlight our natural beauty. Our products are a celebration of natural ingredients as well as wholesome and nourishing ingredients that not only work but are naturally suited to our skin.  
Alongside natural and organic ingredients, packaging and sustainability is a huge part of our ethos. Being keen to protect our planet, our packaging had to reflect this. Therefore we use sustainable print solutions with glass jars and aluminium lids, vegetable based ink and 100% wind farm energy. With our packaging being FSC approved, due to it being 100% biodegradable and recyclable, our lifestyle as a beauty brand is clean and with one with nature in every element due to our promise with mother earth. 
Natural Skincare Infused With Essential Oils
The luxurious scents and ingredients in all of our products, which are made with 100% natural & organic essential oils, are perfect for boosting wellness. Natural oils are proven to stimulate and cure the senses. They also promote sleep, lift our spirits, and release tension from our bodies. Absorbing through our sense of smell and skin absorption, essential oils to help us relax, ease pain, and improve our mood, aromatherapy can support our overall health and wellbeing. Using essential oils from plants, berries, roots, leaves, and flowers we incorporate them into our clean beauty skincare range results in a calming of our senses and a wellbeing boost. 

High Quality Organic Beauty Ingredients
When it comes to products and their ingredients most skincare lines can heavily include water in their ingredients. However at Hemsley Organics we do not dilute our products with Aqua (Water), due to it being an inactive ingredient and not providing any benefit to the skin and it can't be classed as organic. Therefore, our products have organic Bulgarian rose water as the foundation to provide a beautiful and powerful base. 
With the involvement of rose water being suitable for all skin types, all our products provide dynamic antioxidant properties that nourish and protect the skin. Products like our Age Defying Night Cream is an example of our clean beauty ingredients embedded within every product. This multi award winning night cream, winning beauty shortlist awards 2021 and 2022 as well as, the Natural Health Beauty Awards commended hero 2022, is a soft and dreamy cream known for the ability to increase cell renewal to achieve a more youthful and softer complexion. As well as that, it increases collagen and the skin's elasticity alongside infusing each product with reiki energy to nourish skin and spirit; a clean beauty favourite.

What Hemsley Organics Customers, Industry Experts & Reiki Masters have to say...
"This range is incredible. The products work really well, the smell and packaging is beautiful. The products glide onto your skin, love that they are also reiki-infused. It's such an amazing brand!"
-Ailish Lucas, Industry Expert, The Glow Getter.
"Such beautiful products! I love that they are reiki-infused and you can feel that wonderful reiki magic. I'm not a big skincare person, usually I struggle, but this has been a game changer!" 
-Kristy Lomas, Reiki Master - The Ki Retreat
"I absolutely love the cream cleanser - it doesn't dry my skin out like some cleansers do, or cause breakouts, it's just a perfect balance for me. My skin feels beautifully clean and moisturised after a double cleanse. I find it really easy to use and love the smell!"
-Rachael Adams, Hemsley Organics Customer
"Hemsley Organics is what I am using to make sure my skin is looking healthy and glowing for my wedding, my fave!"
-Sarah Hatcher, Beauty Influencer
"Love them. Feel very high quality, at first I was using to much because I'm so used to having to put a lot on when using other products. It's great how little I can use and my skin feels the best it's felt in ages"
-Rosie Stanley,  Hemsley Organics Customer
"I love this cleanser, it feels so amazing on your skin, and the smell...it's divine!! I look forward to my morning and night cleansing ritual now...I call it 'doing my reiki face!' My skin looks so healthy and feels so soft to touch. Highly recommend"
-Jo Strachan-O'Donnell,  Hemsley Organics Customer