A Gift From The Heart: Skincare Gifts For Valentines Day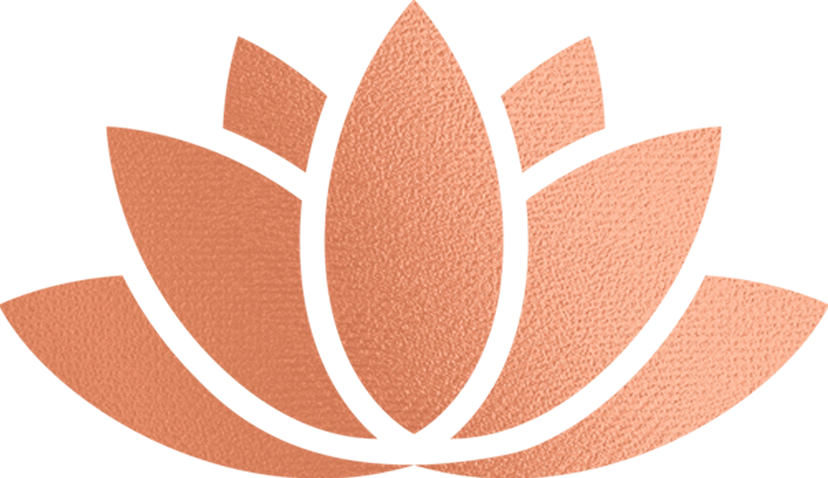 Valentine's day is a chance to give a gift from the heart and to show someone how much they mean to you. Skincare is a great way to do this as it is a huge part of many people's daily and nightly routines. It is their moment after a long day to unwind, relax and wash away any stress to feel renewed for the next day. 
At
Hemsley Organics
, we know you can use the right gifts to show love this valentine's day or for your girls, why not treat them with the perfect valentines gift ideas of skincare? Nothing says 'I love you' quite like the gift of skincare inspired by the heart chakra which promotes love. In this article, we will be looking at what gifts you can give this valentines day not just for them to love but also to help with their wellbeing.
Whether you have a partner that you get to share valentine's day with, it is also a great way to appreciate the friendships in your life. Hence the birth of Galentine's Day!
Who said valentines day was just for intimate relationships, love is love and you can express your gratitude and appreciation for many people on this day. 
So this year get your best friends self love gifts, that show them how much they mean to you. Skincare is a great gift as you are also gifting them the chance to relax and practice self care by taking the time to go through their skincare routine and take a moment for themselves.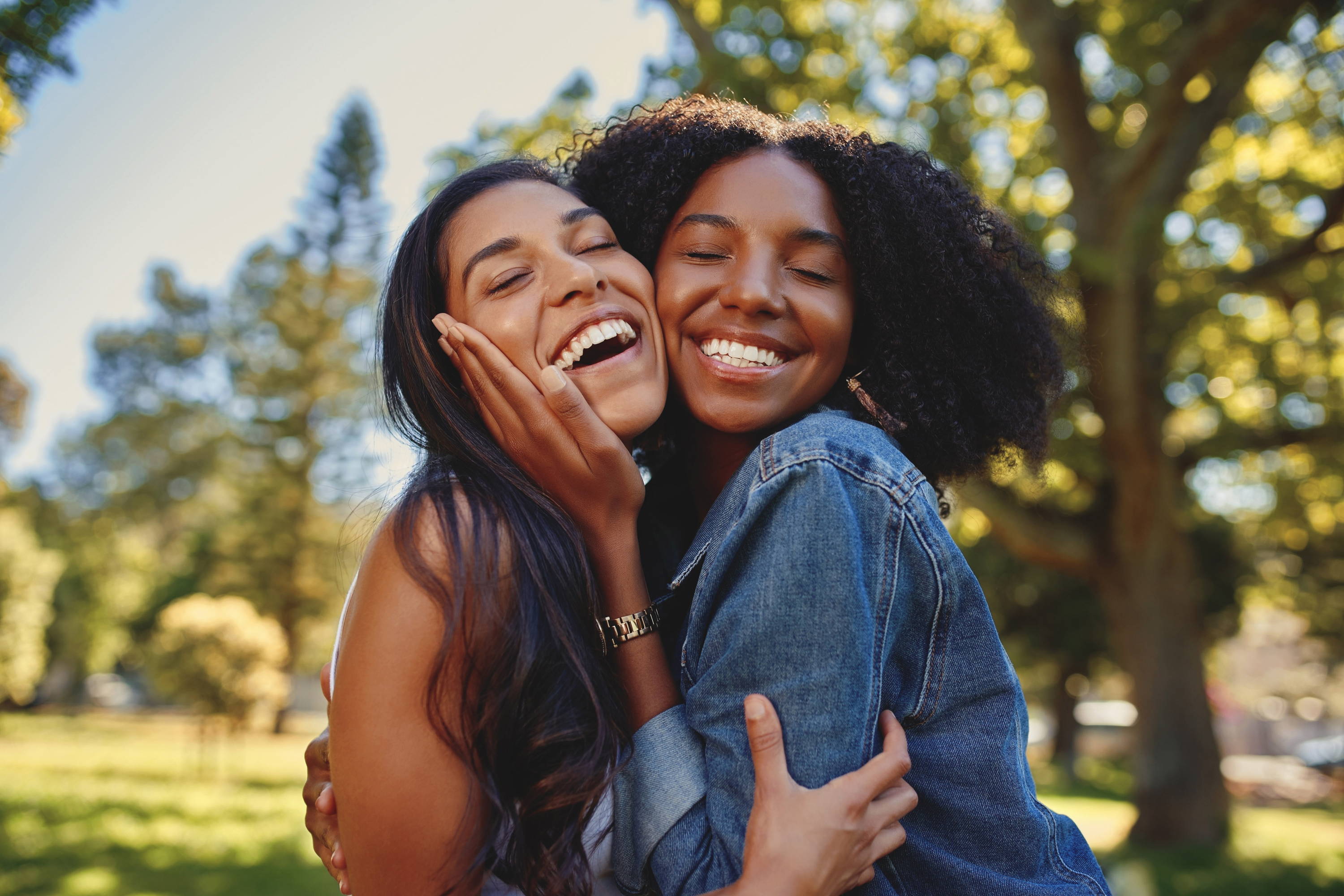 Skincare Gifts With Meaning
It is easy to go to shops or look online for easy and meaningless gifts. But the true meaning of gift giving is to get something from the other person with love and cherish. Don't opt for the usual jewellery, chocolate and teddy bear this year, valentines gifting can be about optimising their well being and spirituality. 
Our products are blessed with Reiki healing energy. This energy is all abundant and all around. Energy is all around us and is what connects us. Reiki helps to heal energy which can begin to heal you or anyone that embraces reiki, physically, emotionally and spiritually. Allowing you to achieve optimum well-being. This process helps to bring you a product supercharged with its natural energy for a more spiritual skincare experience. That is what makes our spiritual gift sets the best gift this valentines or galentines day.
The Best Valentines Gift Ideas
What better gift to give this year than our Anahata Collection which is inspired by Anahata, the heart chakra. A healthy balanced heart chakra helps with the flow of energy and the energy flow and the ability to love and accept ourselves and others.
The Full Anahata Collection helps to nourish and hydrate skin through the use of essential vitamins that boost and support all skin types. This makes it the perfect gift to help give your loved ones a perfect skincare ritual to support your skin day and night. All of our products are organic, filled with natural ingredients that will love and nourish the skin and give a beautiful youthful glow with all that nature has to offer.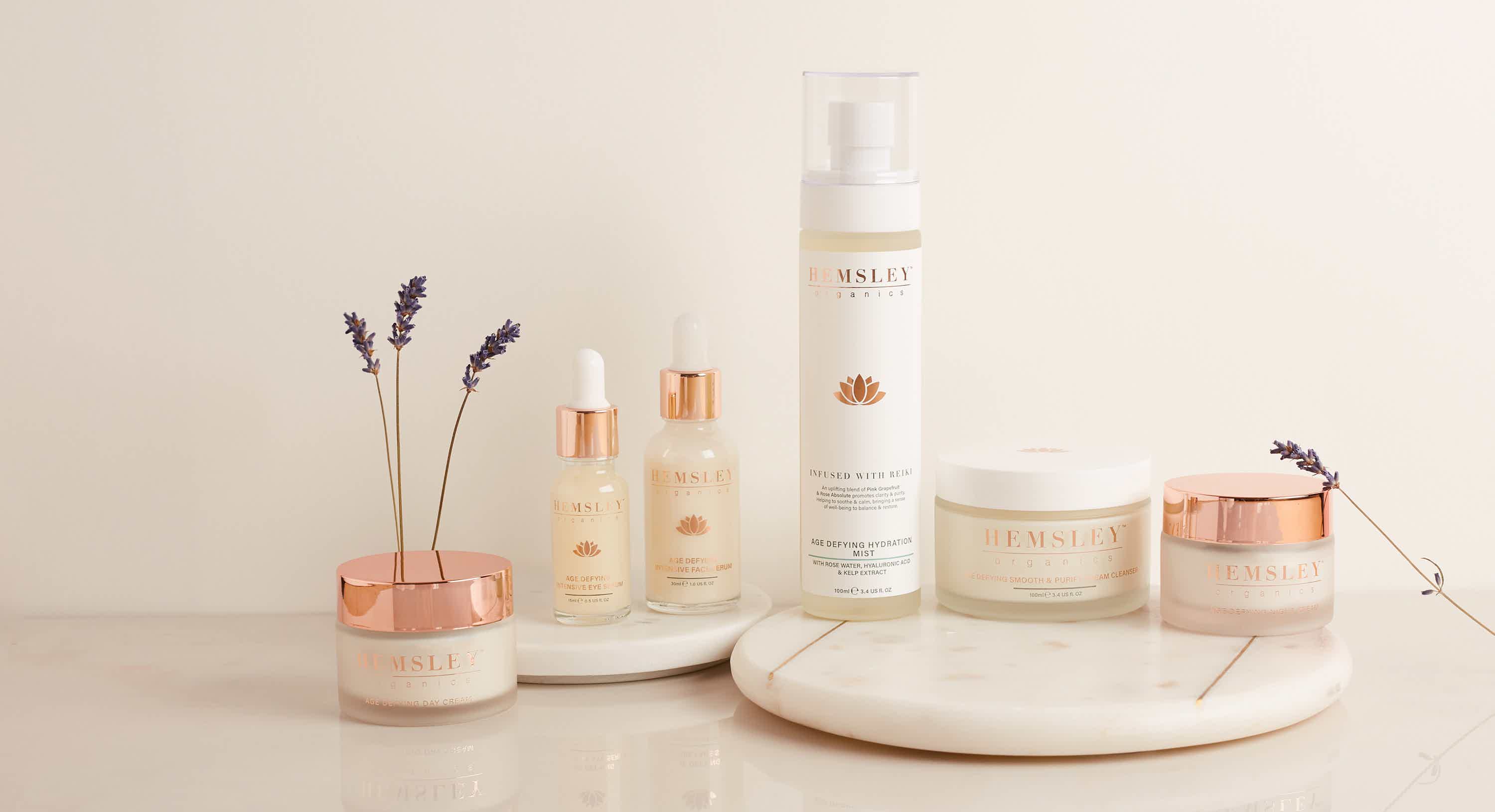 The collection includes:
• x1 Age Defying Smooth & Purify Cream Cleanser | 100ml | 90.5% Organic
• x1 Age Defying Hydration Mist | 100ml | 95% Organic
• x1 Age Defying Intensive Eye Serum | 15ml | 95% Organic 
• x1 Age Defying Intensive Face Serum | 30ml | 95% Organic 
• x1 Age Defying Day Cream | 50ml | 75% Organic 
• x1 Age Defying Night Cream | 50ml | 85% Organic

What Hemsley Organics Customers, Industry Experts & Reiki Masters have to say...
"This range is incredible. The products work really well, the smell and packaging is beautiful. The products glide onto your skin, love that they are also reiki-infused. It's such an amazing brand!"
-Ailish Lucas, Industry Expert, The Glow Getter.
"Such beautiful products! I love that they are reiki-infused and you can feel that wonderful reiki magic. I'm not a big skincare person, usually I struggle, but this has been a game changer!" 
-Kristy Lomas, Reiki Master - The Ki Retreat
"I absolutely love the cream cleanser - it doesn't dry my skin out like some cleansers do, or cause breakouts, it's just a perfect balance for me. My skin feels beautifully clean and moisturised after a double cleanse. I find it really easy to use and love the smell!"
-Rachael Adams, Hemsley Organics Customer
"Hemsley Organics is what I am using to make sure my skin is looking healthy and glowing for my wedding, my fave!"
-Sarah Hatcher, Beauty Influencer
"Love them. Feel very high quality, at first I was using to much because I'm so used to having to put a lot on when using other products. It's great how little I can use and my skin feels the best it's felt in ages"
-Rosie Stanley,  Hemsley Organics Customer
"I love this cleanser, it feels so amazing on your skin, and the smell...it's divine!! I look forward to my morning and night cleansing ritual now...I call it 'doing my reiki face!' My skin looks so healthy and feels so soft to touch. Highly recommend"
-Jo Strachan-O'Donnell,  Hemsley Organics Customer