Why Are Our Products Blessed With Reiki?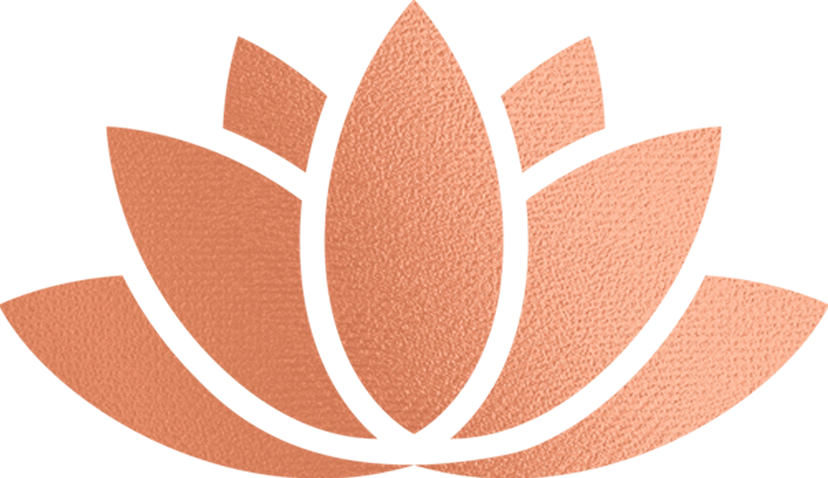 Your mind, body and spirit take on a lot every day from stress, external aggressors and simply the trials and tribulations that come with life. All of this over time can affect the energy throughout your body and cause blockages, so your energy can't abundantly free flow where it needs to, to promote optimum well-being and balance.
That is why finding an easy and simple way to bring healing energy into your life, can help cultivate a positive and healing environment.
At Hemsley Organics, we also want to create the best environment for our natural and organic ingredients. Charging them with reiki healing energy to enhance their efficacy and better support your skin and wellbeing. 
Reiki simply is a healing energy to help cultivate balance and help you to relax, de-stress and let go of anxiety. Reiki practitioners help to flow healing energy throughout the body, clearing any blockages or imbalances you may have.
It is a way to help to balance energy, not just physically but mentally and spiritually as well. Reiki was founded in the 1900s in Japan and aids in cultivating vital energy that flows freely and abundantly through all living things and the universe.
Reiki is designed to promote healing; therefore can reiki heal the body? Yes, Reiki aids to help your body rest, heal and reset.
Practitioners can also offer reiki blessings. This could be receiving good news, finding a new job, or helping to find a partner and love. Reiki practitioners can access and channel energy with the intention of providing the desired blessing, a manifestation if you will.
Accessing this energy and blessing can be achieved through chanting a mantra or a prayer.
How Reiki Can Benefit Your Skincare Products
What are two things in life that help you to feel your best? It is hydrated, nourished skin along with positive energy. We innovatively bless our plant-based extractions (our skincare products) with reiki energy. We do this to not only deeper support wellbeing, but to allow our products to be at their very best energetically. Supercharging the plant-based extractions with reiki energy will help to enhance the efficacy of their wonderful benefits for our skin, and senses too. 
The healing practice of reiki is also known as a complementary therapy but as with everything is energy, it has so much more to offer. That is why a lot of reiki practitioners reiki their homes, food, plants, objects and even sending the reiki intention to situations so they always have access and are surrounded by this healing energy and blessings throughout their daily lives. 
What Are The Benefits Of Reiki
Reiki products infused with healing energy help to bring the benefits of reiki energy into our everyday life.
Our organic and natural skincare products are blessed with reiki and contain hard working, science backed ingredients. The reiki energy allows the ingredients to be in their purest energetical state, as nature intended, for a higher performing product and spiritual skincare experience. Supporting skin and well-being. 
Here are some other benefits of reiki and how it can help in day to day life:
Reiki Can Help Reduce Anxiety And Depression
Anxiety and depression can come from negative blockages in your body where your energy is not able to work properly. Reiki healing is able to work through the body, untangling and dissolving energy blocks. This can have a direct impact on negative moods and can lift a dark cloud.
It Can Help To Heal Emotional Wounds
Reiki can help you navigate your emotions and find clarity in your thoughts and aid in your spiritual growth journey.
This is because reiki helps you to heal and navigate your energy, allowing it to flow and bring you inner peace and clarity. This helps you to balance your emotions and form deeper connections with other people as well as yourself.
Reiki Can Be Used As a Personal Self-Care Tool
You can take the healing practices from reiki and use them in your own self-care practice to use when you feel the need for positive and healing energy.
You can do this as a way to decompress and destress, finding peace and harmony after a long day at work or a stressful situation you may find yourself in and clear any negative blockages in your body.
It Can Calm And Centre Your Mind
Reiki aids in connecting your heart and your higher self, allowing you to connect with your true self. It allows you to clear your energy and notice any negativity that you may be holding on to.
Once you recognise any negative patterns, you can let them go, helping to clear your mind and focus on the positive abundance of energy flowing through your body.
How To Receive Reiki Blessings
Reiki blessings allow you to receive positive energy and help you on your path whether that is towards, love, happiness, a new job or relationship.
The best thing about them is that healing does not have to be purely based on physical touch and interactions. Reiki is a powerful energy that can work its way across the globe all with a click of a button.
That is why we offer distance reiki healing. The online sessions with our Reiki Master, Georgina Hemsley allow you to discover the healing energy of Reiki. Energy is not bound by physical space, therefore being online does not reduce the effectiveness.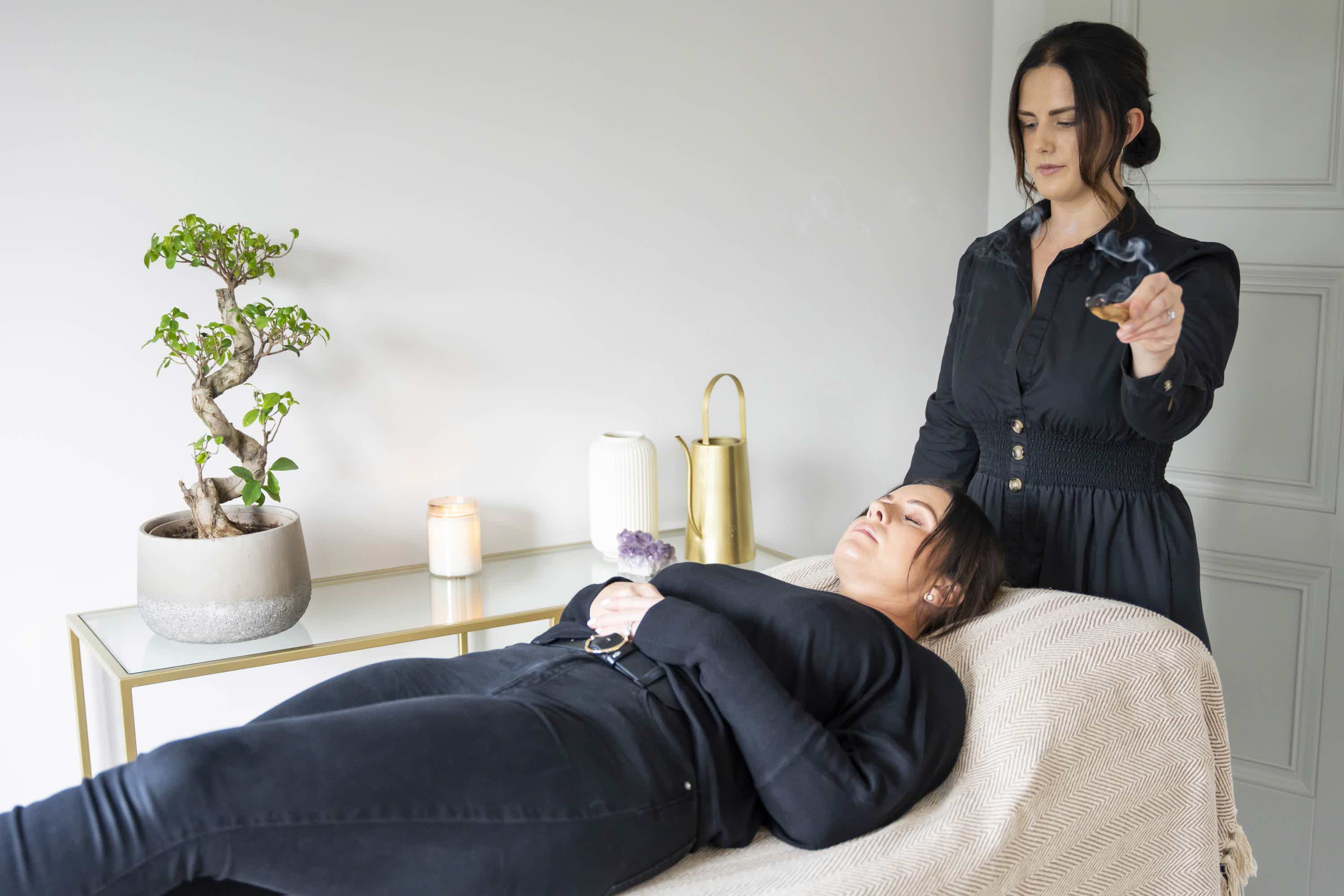 What Are The 5 Principles Of Reiki?
Reiki healing and energy follow five principles which are the spiritual tenets of reiki. They are a staple in modern reiki, and you could call them spiritual guidelines:
Just For Today...
• I Will Not Worry 
• I Will Not Be Angry 
• I Will Do My Work Honestly 
• I Will Be Grateful For My Blessings
• I Will Be Kind To Every Living Thing

What Hemsley Organics Customers, Industry Experts & Reiki Masters have to say...
"This range is incredible. The products work really well, the smell and packaging is beautiful. The products glide onto your skin, love that they are also reiki-infused. It's such an amazing brand!"
-Ailish Lucas, Industry Expert, The Glow Getter.
"Such beautiful products! I love that they are reiki-infused and you can feel that wonderful reiki magic. I'm not a big skincare person, usually I struggle, but this has been a game changer!" 
-Kristy Lomas, Reiki Master - The Ki Retreat
"I absolutely love the cream cleanser - it doesn't dry my skin out like some cleansers do, or cause breakouts, it's just a perfect balance for me. My skin feels beautifully clean and moisturised after a double cleanse. I find it really easy to use and love the smell!"
-Rachael Adams, Hemsley Organics Customer
"Hemsley Organics is what I am using to make sure my skin is looking healthy and glowing for my wedding, my fave!"
-Sarah Hatcher, Beauty Influencer
"Love them. Feel very high quality, at first I was using to much because I'm so used to having to put a lot on when using other products. It's great how little I can use and my skin feels the best it's felt in ages"
-Rosie Stanley,  Hemsley Organics Customer
"I love this cleanser, it feels so amazing on your skin, and the smell...it's divine!! I look forward to my morning and night cleansing ritual now...I call it 'doing my reiki face!' My skin looks so healthy and feels so soft to touch. Highly recommend"
-Jo Strachan-O'Donnell,  Hemsley Organics Customer