Age-Defying Skincare: Everything You Need To Know About The Anahata Collection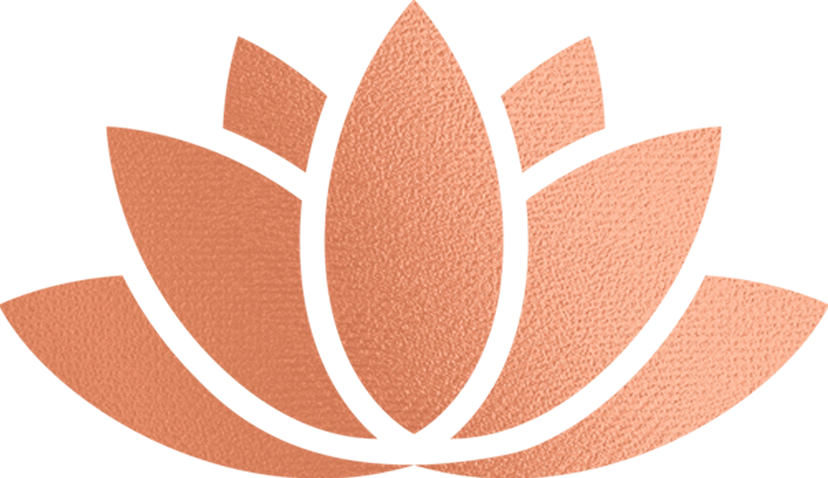 Are you looking for anti-ageing products that are both kind to the planet and to your skin? Here at Hemsley Organics, we focus on exactly those two things! All our products are created with natural ingredients and are blessed with Reiki healing energy. In this article, we will be taking a deep dive into our Anahata collection, and what you can expect when purchasing any of the products from this range.
What Our Anahata Collection Is All About
Our age-defying collection is Inspired by Anahata, the heart chakra. This supportive skincare range has been created to boost all skin types with everything they will need - hydration, nourishment, and essential vitamins and minerals. All these products in tandem naturally support the skin as it ages, and 
So, why the heart chakra? The heart chakra is the fourth primary chakra and serves as the centre of both the love we have for ourselves, and for the others around us. It focuses on bringing forth compassion, empathy, and forgiveness. The Anahata chakra is also associated with unconditional love, and joy, making it one of the sources of the deep and profound truths that Reiki aims to focus on. Inspired by the values, the age-defying range provides love and support with hard-working ingredients to enrich skin's youthful glow. 
What Products Are In Our Age-Defying Range?
Here at Helmsley Organics, we believe in honouring nature. Which for us, means allowing nature to harness our natural beauty. When creating our range of products, we select the most natural, beneficial, mineral, and antioxidant-rich ingredients. Our range always contains no nasties, harsh ingredients, or parabens. Not to mention, we are also vegan and cruelty-free. In our Anahata Collection, you will find: 
1. Age Defying Smooth & Purify Cream Cleanser
Our Age Defying Smooth & Purify Cream Cleanser was created with effortless daily cleansing in mind. This light, yet nourishing formula will melt away even the heaviest of makeup, wiping away the daily dirt and impurities our skin also picks up. By incorporating our Age Defying Smooth & Purify Cream Cleanser in your skincare routine, you can be confident your skin is cleansed efficiently, as this product provides a clean base for the rest of your products to do their job with no barrier.
2. Age Defying Hydration Mist
Next up, we have our Age Defying Hydration Mist. This must-have, Reiki-blessed product provides a daily burst of hydration. Again, this formula is lightweight, and refreshing. Offering a host of skin benefits to instantly hydrate for calmer and healthier skin. Not to mention, this product was voted best organic product of 2022!
3. Age Defying Intensive Eye Serum
If you are looking for an anti-ageing eye serum, we've got you covered. Our Age Defying Intensive Eye Serum is the perfect instant refresher that plumps, firms, and brightens your under-eye area. This Light and non-greasy product is absorbed quickly by the skin. As well as including science-backed age-supportive ingredients, our Age Defying Intensive Eye Serum works to target dark circles and fine lines that may come with ageing. 
4. Age Defying Intensive Face Serum
As well as for your under eyes, having a serum that works for your face too is a must. Like the rest of our range, our Age Defying Intensive Face Serum is made with organic ingredients. It's packed with antioxidants and was created to improve texture and tone, as well as being able to visibly reduce fine lines and wrinkles. If you are looking to achieve a more youthful complexion and boost daily skin confidence, this product is the one for you!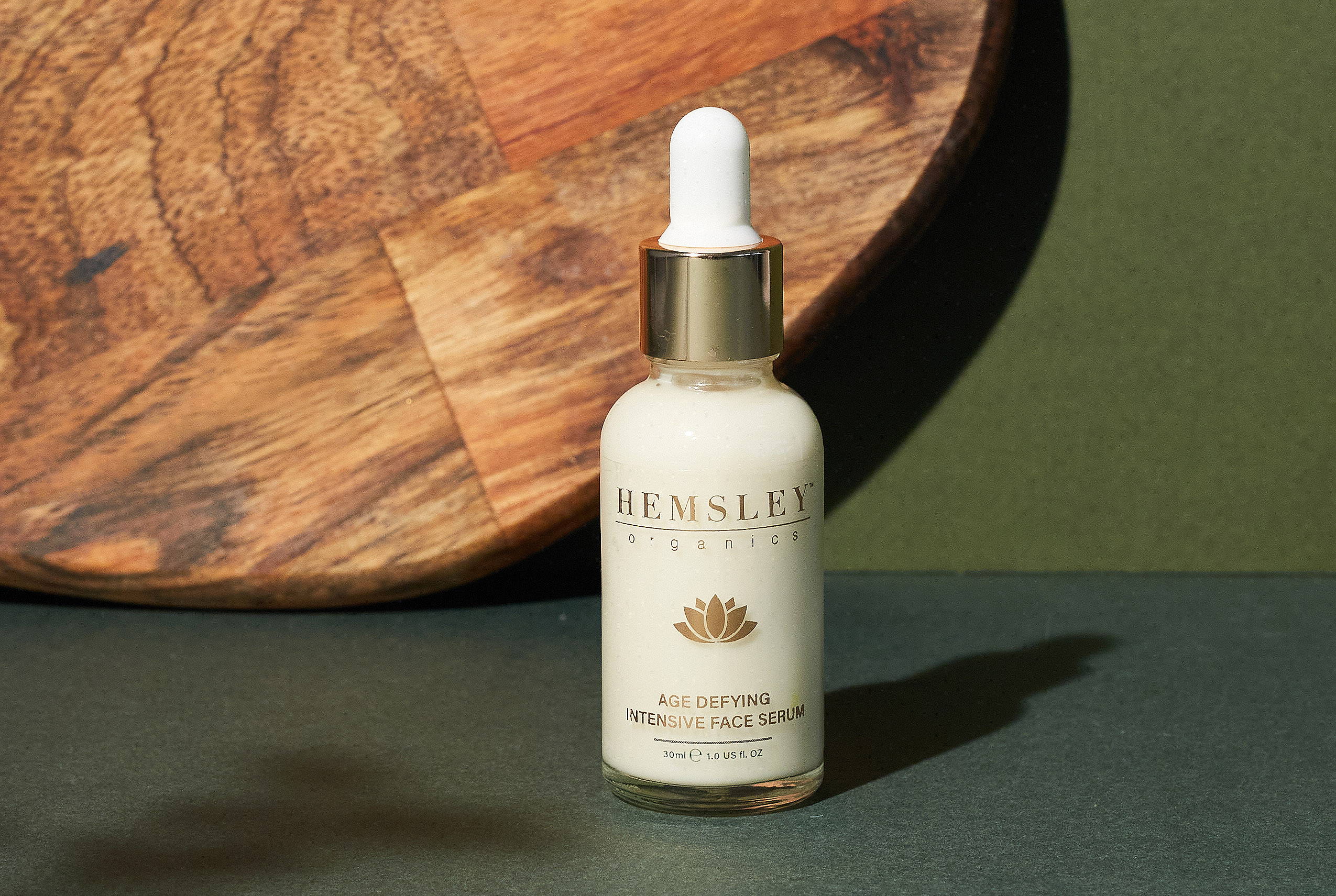 Our Age Defying Day Cream is also a daily indulgence that we highly recommend. It hydrates and nourishes the skin whilst also providing an instant glow. Simply use it as part of your morning makeup routine, as a way to feel confident all day long!
5. Age Defying Night Cream
To go alongside our Age Defying Day Cream, we of course have our Age Defying Night Cream. This Soft & dreamy texture has been created to restore, firm, and nourish. This product works to support our natural production of collagen and elastin. For a more youthful & softer complexion, we recommend putting this cream on before bed, so that you will wake up with radiant skin 

What Hemsley Organics Customers, Industry Experts & Reiki Masters have to say...
"This range is incredible. The products work really well, the smell and packaging is beautiful. The products glide onto your skin, love that they are also reiki-infused. It's such an amazing brand!"
-Ailish Lucas, Industry Expert, The Glow Getter.
"Such beautiful products! I love that they are reiki-infused and you can feel that wonderful reiki magic. I'm not a big skincare person, usually I struggle, but this has been a game changer!" 
-Kristy Lomas, Reiki Master - The Ki Retreat
"I absolutely love the cream cleanser - it doesn't dry my skin out like some cleansers do, or cause breakouts, it's just a perfect balance for me. My skin feels beautifully clean and moisturised after a double cleanse. I find it really easy to use and love the smell!"
-Rachael Adams, Hemsley Organics Customer
"Hemsley Organics is what I am using to make sure my skin is looking healthy and glowing for my wedding, my fave!"
-Sarah Hatcher, Beauty Influencer
"Love them. Feel very high quality, at first I was using to much because I'm so used to having to put a lot on when using other products. It's great how little I can use and my skin feels the best it's felt in ages"
-Rosie Stanley,  Hemsley Organics Customer
"I love this cleanser, it feels so amazing on your skin, and the smell...it's divine!! I look forward to my morning and night cleansing ritual now...I call it 'doing my reiki face!' My skin looks so healthy and feels so soft to touch. Highly recommend"
-Jo Strachan-O'Donnell,  Hemsley Organics Customer