Reiki Skincare: What Makes Hemsley Organics Different?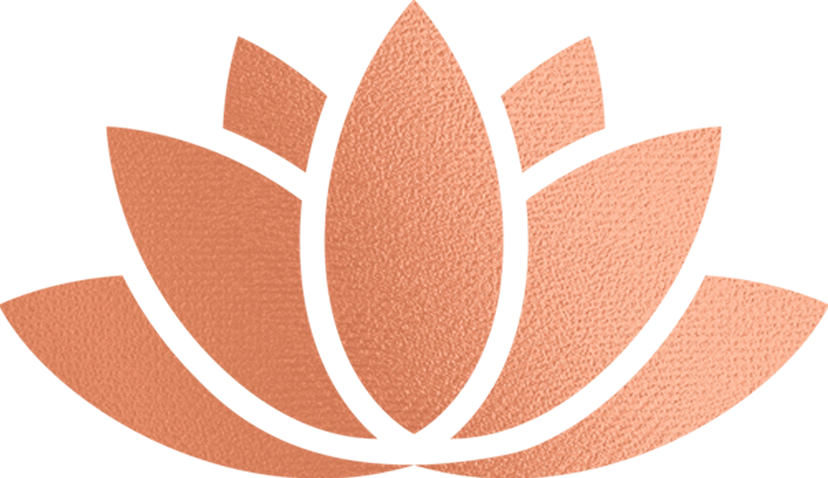 At Hemsley Organics, we want people to not only have access to the benefits of Reiki healing within a session but throughout the day with Reiki skincare. That is why we bless our organic skincare products with reiki healing energy. 
In this article, we will discover how reiki supports us and show you why reiki-blessed skincare is great for your skin as well as your overall well-being, helping you to achieve glowing, hydrated skin. 
How Does Reiki Have An Impact On Your Wellbeing
Reiki is a great and effective tool to help restore and balance your body, mind and spirit. It aids in emotional and physical well-being so that all the body parts can work together harmoniously. When the body is working together its natural healing abilities increase and improve your overall health and well-being.


Distance Reiki healing can be an incredibly peaceful and relaxing experience leaving a person completely rejuvenated. There is an abundance of ways Reiki can infuse into your life and help you whether it is to reduce stress, anxiety, depression, tension or any negativity and leave you feeling balanced and at peace. 
A Reiki healer can help to dissolve energy blocks and release energy from the body to allow energy to flow freely at and ease, helping us to feel at our best. Reiki works with your body's natural ability to heal itself and encourages a harmonious flow of energy through our energy centres and whole being. Therefore, reiki helps us to feel more at peace, balanced and in an optimum state of well-being. 
We Offer Reiki Infused Skincare Products 
Our Reiki Master Georgina blesses all products with reiki healing to offer a more spiritual skincare experience. 
Reiki-blessed skincare helps to not only support your skin, but your well-being too. Charging our products with reiki energy allows the plant-based extractions to be in their purest energetical state, as nature intended. When the natural and organic ingredients are created into a skincare product, they go through many different processes during manufacturing. By charging the finished products with reiki energy, we are super charging them with their own natural energy to enhance the efficacy of their benefits, allowing them to be in their highest vibration to work better for our skin and well-being.
What Makes Us Offer The Best Organic Holistic Skincare
Our holistic skincare is the foundation of all that we offer, we believe well-being starts from within as well as using the best organic ingredients that nourish and benefit your skin. Our key foundation ingredient is Organic Bulgarian Rosewater, which is a sustainable by-product boasting exceptional antioxidant and hydrating qualities. This, combined with our sensorial blends of organic and natural essential oils, supports a sense of well-being for mindful beauty which is blessed by energy and nurtured by nature.
Our skincare is infused with energy and blessed by nature and that is the basis for our key principles. We hold our products up to a high standard and this is what we offer:
1. We Are Certified Organic
All our products are produced using the highest possible percentage of 100% organic ingredients, and without the use of Genetically Modified Organisms (GM), herbicides and synthetic fertilisers amongst others. Our logo of certification is shown on all our packaging to reassure you.
We believe in honouring nature, allowing nature to harness our natural beauty. We select the most natural, beneficial, mineral and antioxidant-rich ingredients with no nasties, harsh ingredients or parabens. Our products are free from synthetic fragrances.
3. Vegan And Cruelty-Free
All our products are suitable for vegans and vegetarians, using only plant-based ingredients and no animal products. As well as being cruelty-free, we ensure all of our ingredients adhere to cruelty-free standards, reflecting our care for the welfare of animals and commitment to no animal testing.
We are keen to protect our planet so we use sustainable print and packaging solutions with glass jars and aluminium lids, compostable vegetable ink, 100% wind farm energy and all ingredients are ethically sourced. Our packaging is FSC approved, 100% biodegradable and recyclable.
5. We Believe In Full Transparency
We do not use Aqua as the main ingredient because it is an inactive ingredient and does not provide any benefit to the skin when used in products, it can actually be drying. It cannot be classed as organic and is frequently used within products as a cheap filler, leaving little room for the "good stuff" such as actives, antioxidants and vitamins. We prefer to use the best Organic Bulgarian Rose Water as our base ingredient along with our high-quality ingredients and actives to provide you with superior product performance and benefits.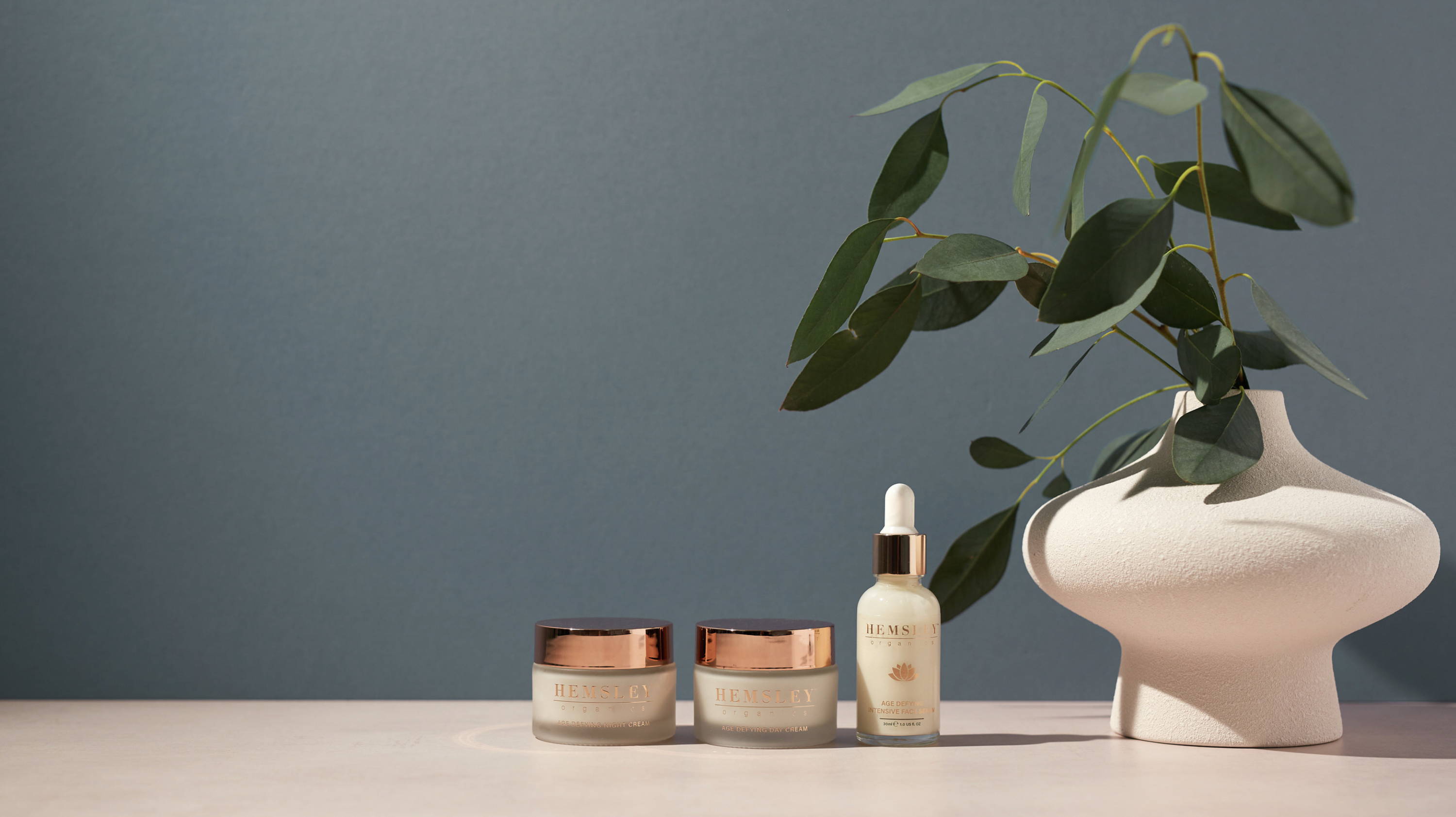 What Hemsley Organics Customers, Industry Experts & Reiki Masters have to say...
"This range is incredible. The products work really well, the smell and packaging is beautiful. The products glide onto your skin, love that they are also reiki-infused. It's such an amazing brand!"
-Ailish Lucas, Industry Expert, The Glow Getter.
"Such beautiful products! I love that they are reiki-infused and you can feel that wonderful reiki magic. I'm not a big skincare person, usually I struggle, but this has been a game changer!" 
-Kristy Lomas, Reiki Master - The Ki Retreat
"I absolutely love the cream cleanser - it doesn't dry my skin out like some cleansers do, or cause breakouts, it's just a perfect balance for me. My skin feels beautifully clean and moisturised after a double cleanse. I find it really easy to use and love the smell!"
-Rachael Adams, Hemsley Organics Customer
"Hemsley Organics is what I am using to make sure my skin is looking healthy and glowing for my wedding, my fave!"
-Sarah Hatcher, Beauty Influencer
"Love them. Feel very high quality, at first I was using to much because I'm so used to having to put a lot on when using other products. It's great how little I can use and my skin feels the best it's felt in ages"
-Rosie Stanley,  Hemsley Organics Customer
"I love this cleanser, it feels so amazing on your skin, and the smell...it's divine!! I look forward to my morning and night cleansing ritual now...I call it 'doing my reiki face!' My skin looks so healthy and feels so soft to touch. Highly recommend"
-Jo Strachan-O'Donnell,  Hemsley Organics Customer