Organic Rose Water and Aloe Vera possess many benefits to the skin and when used together they make quite the impactful duo! Take a look at the top benefits of each ingredient and why they are must have.
We all know a rose is the flower of love. Luxurious and eternally romantic, but this delicate bloom is more than just a pretty face. It's also an incredidbly effective skin care ingredient, known for its nourishing, hydrating and soothing properties.
Rose water has actually been used for thousands of years to keep people looking youthful and refreshed. And, since roses can be sustainably sourced, it's green skin care at its best!
1. It Helps to naturally hydrate.
Moisture is key for keeping skin youthful and rose water is a natural hydrator. It gives skin an instant, refreshing boost and provides rejuvenating moisture for beautiful glowing skin.
2. it has natural antioxidant properties that protect and nourish.
Rose water is rich in antioxidants that help to protect the cells in skin against damage and regenerate. Rose water helps to provide skin with the important antioxidants it needs!
3. helps to prevent fine lines and wrinkles and diminish the look of existing ones.
Known for its ability to help people defy age and such is the human nature that we never want this truth to be visible.
The oils of a rose offer plenty of vitamins A and C and along with being rich in antioxidants, these elements offer anti-ageing properties. Consistent use of rose water will tighten skin due with the presence of collagen within the ingredient, therefore wrinkles will be minimised. It also minimises the appearance of age spots with the help of the retinol naturally present in it.
Rose water temporarily plumps fine lines and even helps to prevent new ones from forming.

4. balances skins natural oils.
Rose water offers the best middle ground for minimising oils without dehydrating skin. It has moisturising properties, yet, it also reduces the production of excess oils making it a great ingredient to balance natural oils. Working to clarify skin rose water gives a refreshed, revitalised appearance.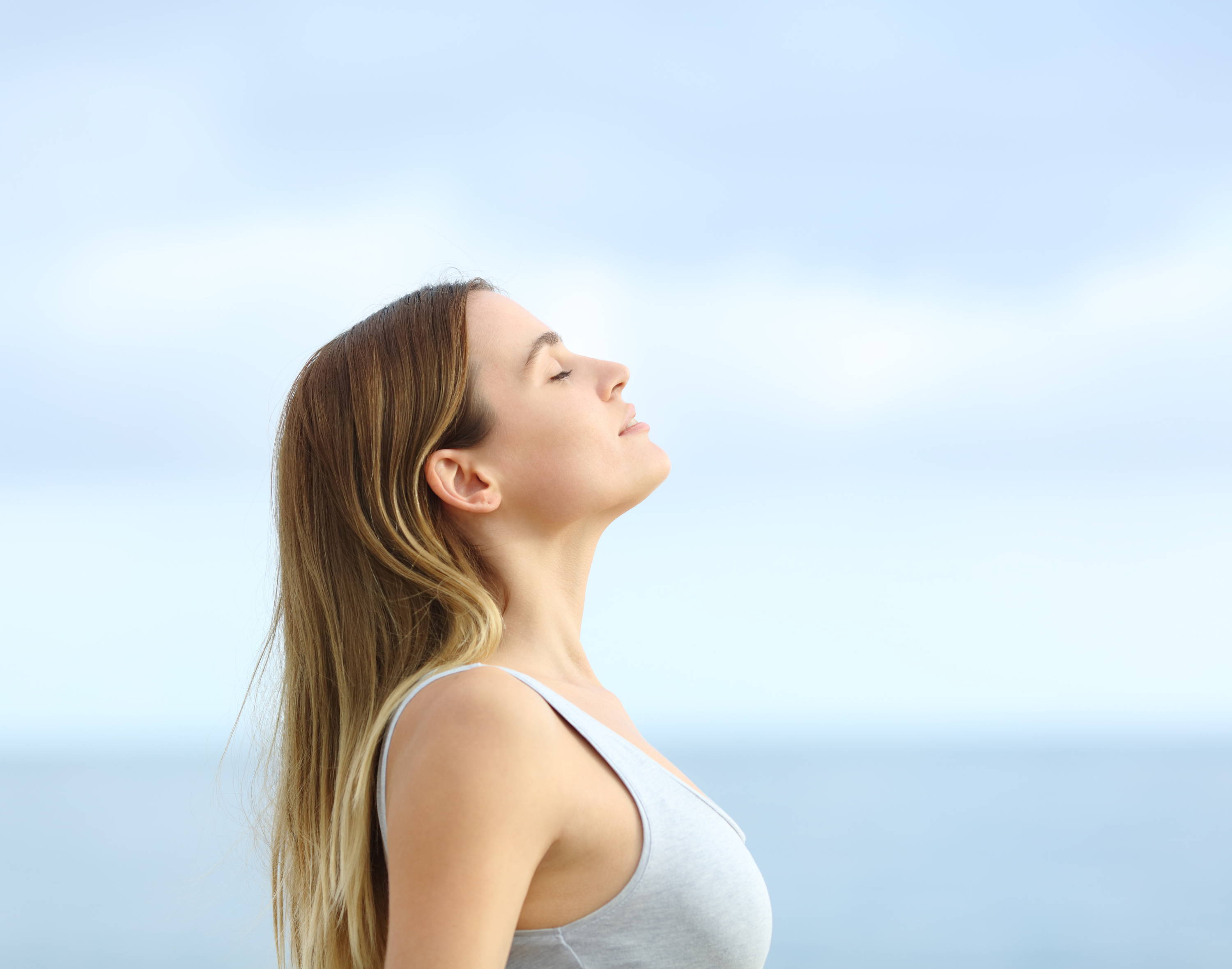 5. Promotes Emotional Well-being.
Along with all its physical benefits, rose water is also good for your emotional health. The natural scent of rose water eases the mind. It can soothe the brain just like it soothes the skin. When rose water is organic and natural, being free of added synthetics and perfumes, it can be used to help with anxiety and stress.
This is another reason we choose organic Bulgarian rose water, the best in the world, as the base to our Anahata Skincare Collection.
6. It provides a clean base for nutrients
Rose water can help to remove impurities by setting you're skin up for success. It works to cleanse and leave skin looking radiant, making it an excellent addition to your natural skin care routine.
Aloe vera is kind of the Superman of the botanical world. A cactus plant that houses a clear gel which is home to more than 75 different active compounds, including vitamins, minerals, sugars, enzymes, salicylic acids, and amino acids.
Widely known for providing healing benefits and soothing irritations there are other amazing qualities the Aloe plant possesses for our skin that you may not know about!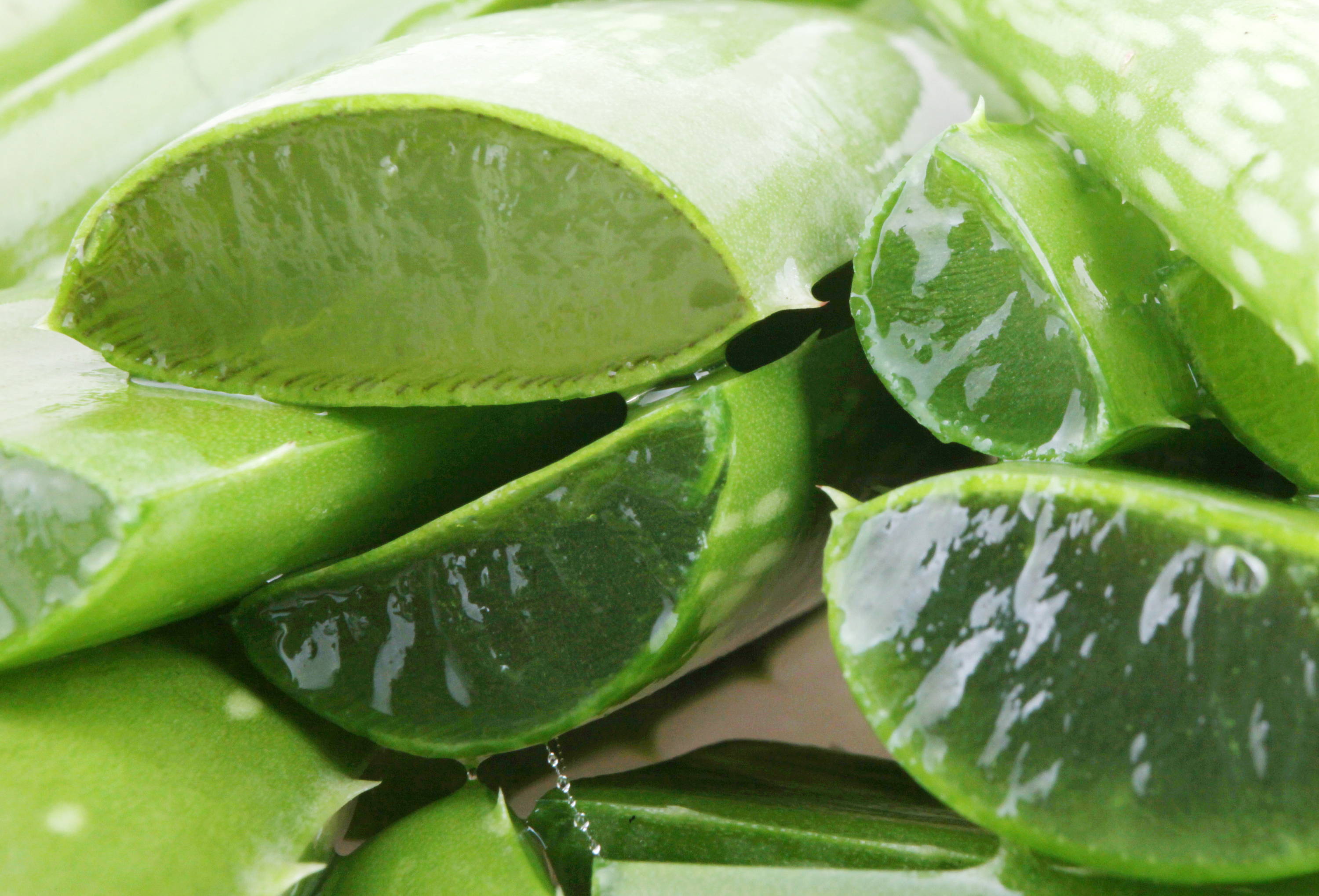 1. It's good for sensitive skin.
In its pure form, aloe vera gel is 100% natural, so it's a great go-to product for many people who struggle with using chemicals on their skin. Which is why choosing an Organic and/or natural aloe vera is always the best option, just be sure to always test a little bit on your wrist first to make sure you are not allergic to aloe itself.
2. It can help fade dark spots and acne scars.
Aloe vera gel helps stimulate the production of collagen in the skin, which reduces the appearance of scarring and smoothes there texture.
A compound called aloesin, found in an aloe plant could help lighten things up when it comes to dark spots, also known as hyperpigmentation. Topical application of aloesin can directly inhibit hyper-pigmented skin from producing more melanin, as when overproduced causes dark spots to form.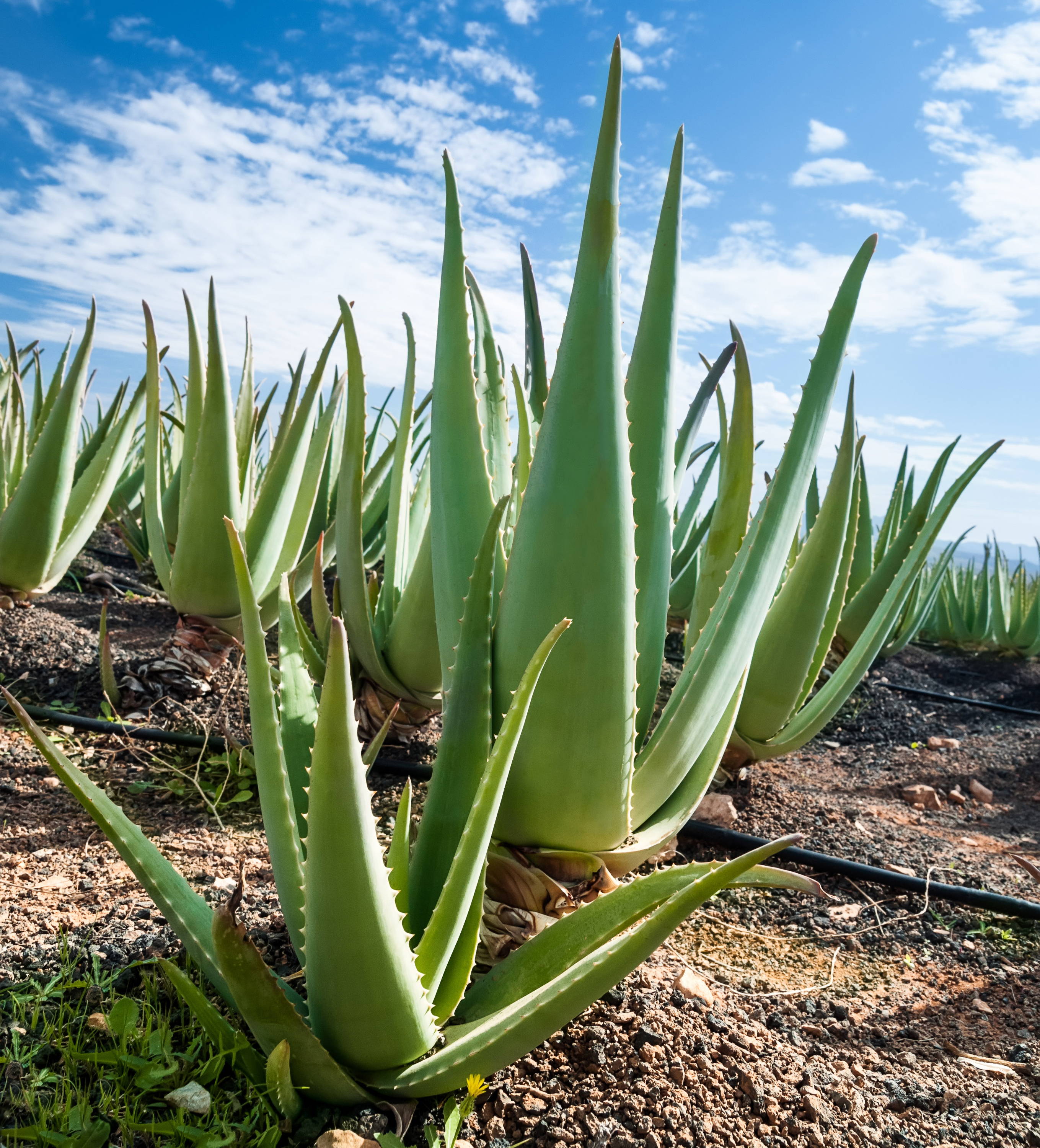 3. it provides Healthy ageing benefits For skin.
Hydrated skin is happy, healthy skin, and sufficient moisture also helps to vastly reduce the visible signs of ageing.
As well as working to retain moisture in the skin, aloe stimulates the production of hyaluronic acid, collagen and elastin fibres in the skin. These are all key to keeping skin hydrated, supple, and firm, which as we know all decline naturally with age. Applying aloe vera topically has been shown to help decrease the appearance of fine lines and restore skin elasticity.

Surprisingly aloe vera is naturally exfoliating. The salicylic acid found in an aloe plant helps to get rid of dead skin cells and bad bacteria on your face. It's lightly exfoliating which makes it a great addition in any facial product.

5. it moisturises dry skin.
An aloe plant contains a high number of mucopolysaccharides, which in simpler terms is a type of molecule chain with hydrating properties that's a common ingredient in many moisturisers. As aloe vera naturally contains this fantastic molecule it means aloe is naturally moisturising and great for dry skin conditions and avoiding them.

6. it can help clear up acne.
In addition to its antimicrobial and anti-inflammatory properties, aloe vera is also a natural source of salicylic acids. Meaning aloe can also help with breakouts such as blackheads and whiteheads so is a brilliant natural product to help acne, it is super soothing too!

Aloe vera should not take the place of traditional acne medications but can definetly be used alongside them.
All of these amazing benefits and more are the reason we chose to have Organic Bulgarian Rose Water and Organic Aloe Vera as the top two listed ingredients for our Age Defying Intensive Face Serum.
DISCOVER OUR AWARD-WINNING FACE SERUM