How To Keep Your Skin Hydrated This Winter
 How To Keep Your Skin Hydrated This Winter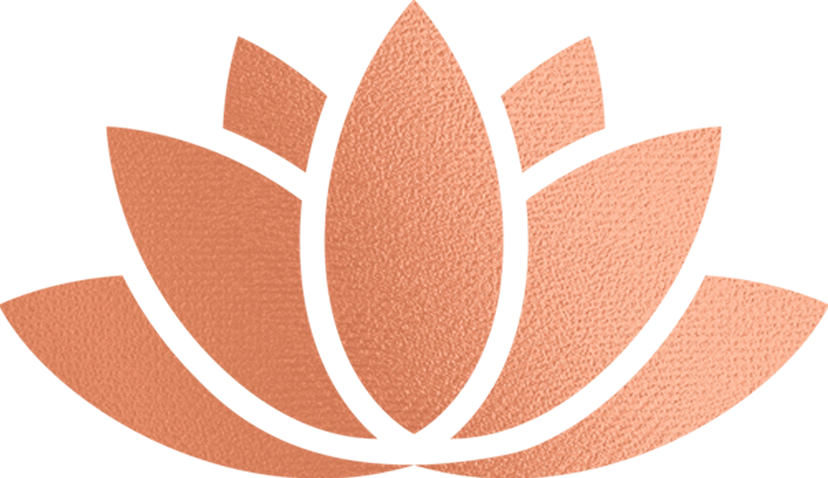 We're entering the season of cosy fireside gatherings, red wine nights and chilly morning walks and although we're loving the cosiness of winter - the drier climate and indoor heat is beginning to take a toll on our skin. Easily dehydrated, drier and itchier skin are a few of the issues that start to pop up but we're here to give you tips on how to combat them. 
Fortunately, there's still time to implement a more hydrating, daily winter skincare routine to keep your complexion glowing over the colder months. Hemsley's Reiki infused products will definitely nourish your spirit over winter too - something we all need!
1. Switch To More Hydrating Products
One of the most important and easiest changes to make over winter is switching your current skincare products to seriously hydrating ones. We recommend cream cleansers, antioxidant filled serums and rich moisturisers that are filled with ceramides, shea butters, oils and hyaluronic acid for extra nourishment. 

Hemsley's Age Defying Smooth & Purify Cream Cleanser is a beautiful, gentle, and hydrating cleanser to try if you're wanting to switch to a cream cleanser. If you're not sure where to begin, the Glow & Hydrate Limited Edition Gift Set is a wonderful starting point including our Intensive Eye Serum, Age Defying Face Serum and Age Defying Day Cream.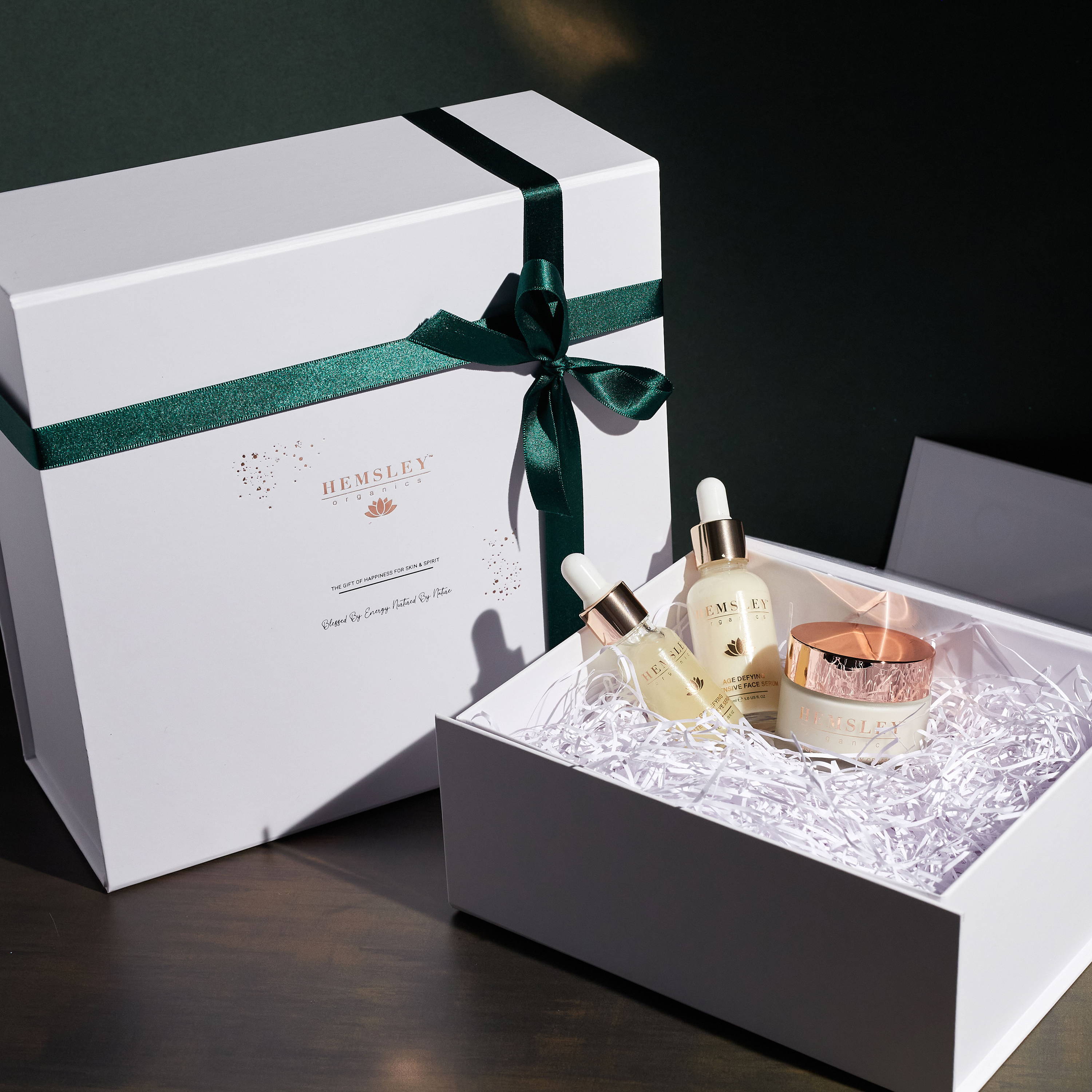 2. Moisturise While Your Skin Is Still Damp
Moisturising while your skin is still slightly damp is a fantastic way to assist your skincare products perform their job better, as it allows your skin to retain moisture and seal all ingredients in. Our favourite product to help enhance your skin's moisture levels over winter is our Age Defying Hydration Mist, a versatile, and speedy way to get your extra daily burst of hydration. 
This antioxidant rich formula is a great way to dampen the skin before applying other products to ensure maximum absorption and hydration. We love this product all year round! 
3. Check Your Skincares Ingredient List
Make sure to check and read your skincare ingredient list as there can be a lot of hidden nasties that could be dehydrating, irritating or damaging your skin barrier in the long run. Incorporating ingredients like shea butter, nourishing oils, ceramides and squalene will assist in maintaining a healthy skin barrier over winter.

Hemsleys skincare range incorporates nourishing, calming oils in every product and utilises the hydrating and healing properties of Bulgarian Rose Water as our first ingredient to provide that extra level of hydration and soothing nourishment for your skin!
4. Incorporate Hyaluronic Acid Into Your Routine
Sodium hyaluronate is a low molecular weight Hyaluronic Acid. This ingredient provides intense moisture and sustain hydration deep in the skin. It helps plump up your skin by visibly reducing fine lines and wrinkles, a great ingredient to help your skin seal and retain moisture. 
Our Age Defying Day Cream and Age Defying Intensive Face Serum both have key ingredients of plant derived hyaluronic acid and Bulgarian rose water. A daily indulgence that hydrates, nourishes and provides an instant glow to make sure you end your morning skin routine with confidence.
5. Avoid Taking Long, Extra Hot Showers
Try to avoid taking long, hot showers during winter even though it feels amazing when you're cold, it does lead to even drier skin. Try to keep them shorter and warm. After you hop out of the shower is the perfect time to apply your favourite body oil (jojoba, almond, olive, coconut and rosehip are all great), or body moisturiser, as the pores are open and ready to absorb the moisture more efficiently.

At Hemsley we believe in a holistic approach to skincare and what we nourish our bodies with internally is integral to a hydrated and youthful complexion. Make sure to incorporate lots of your healthy Omega 3-6-9 fats like olive and avocado oils, walnuts, brazil nuts and avocado. Orange vegetables are in season so squash, carrots and sweet potatoes are great for the skin too due to their beta-carotene content. As always, drink plenty of water - herbal teas are a great, warmer way to stay hydrated over winter too! 

If you're not sure where to start with your skincare or are wanting to try a new skincare range for winter, our Hemsley's Christmas Gift Set Range are the perfect place to start your routine and will ensure you a hydrated and glowing complexion over the colder months!

What Hemsley Organics Customers, Industry Experts & Reiki Masters have to say...
"This range is incredible. The products work really well, the smell and packaging is beautiful. The products glide onto your skin, love that they are also reiki-infused. It's such an amazing brand!"
-Ailish Lucas, Industry Expert, The Glow Getter.
"Such beautiful products! I love that they are reiki-infused and you can feel that wonderful reiki magic. I'm not a big skincare person, usually I struggle, but this has been a game changer!" 
-Kristy Lomas, Reiki Master - The Ki Retreat
"I absolutely love the cream cleanser - it doesn't dry my skin out like some cleansers do, or cause breakouts, it's just a perfect balance for me. My skin feels beautifully clean and moisturised after a double cleanse. I find it really easy to use and love the smell!"
-Rachael Adams, Hemsley Organics Customer
"Hemsley Organics is what I am using to make sure my skin is looking healthy and glowing for my wedding, my fave!"
-Sarah Hatcher, Beauty Influencer
"Love them. Feel very high quality, at first I was using to much because I'm so used to having to put a lot on when using other products. It's great how little I can use and my skin feels the best it's felt in ages"
-Rosie Stanley,  Hemsley Organics Customer
"I love this cleanser, it feels so amazing on your skin, and the smell...it's divine!! I look forward to my morning and night cleansing ritual now...I call it 'doing my reiki face!' My skin looks so healthy and feels so soft to touch. Highly recommend"
-Jo Strachan-O'Donnell,  Hemsley Organics Customer