Menopause Month: How Reiki Helps with Perimenopause & Menopause
Menopause is a natural step in every woman's journey - and whilst we all have to go through it, it doesn't make it any more easier. Reiki offers your body a 'time out', and encourages you to relax, which is often needed as we, as
women
, enter this next phase. In this article, we will be talking about menopausal symptoms, and how Reiki can help you along the way. 
Can Reiki Help With Menopausal Symptoms?
Reiki can help with many mental, as well as physical ailments. During menopause, women's bodies go through many changes, which can be uncomfortable and challenging. Reiki helps to improve our natural flow of energy which moves around our bodies. This can enable relaxation, and also relieve any pain you may be feeling. Reiki can aid in alleviating menopausal symptoms such as:
• Insomnia
• Hot Flashes
• Racing thoughts
• Painful cramps
• Stress and fatigue
• Chronic pain
• Migraines / headaches
• Digestive complications
• Cramps
• Anxious feelings
• Mood swings
How Does Reiki Help With Menopause?
In the body, there are seven main chakras or energy centres. These can range from the very top of our heads, right down to the base of our spines. The chakras are also known as:
• The Crown
• Third Eye
• Throat
• Heart
• Solar Plexus
• Sacral 
• Root
Each of these energy centres represents a different element of our natural energy. These chakras reside in each and every one of us and act as a natural state of balance. Therefore, when our bodies go through a change, it can cause this balance to be affected significantly. 
In a Reiki session, your Reiki Master will focus on finding out what your paint points are, and then, directly focusing on them. 

One of our Reiki Distance Healing Sessions can promote a sense of calm, and deep relaxation. Our online sessions, whether that be for 30 minutes, or 60 minutes will allow you to discover the healing energy, and leave you feeling much more at peace. Join our Reiki Master, Georgina Hemsley for a collaborative healing session where you are part of the process. Energy is not bound by physical space, therefore being online does not reduce the effectiveness.
As you begin your Reiki Distance Healing Session, you will be brought into a conversation that focuses on your needs and desires - we will want you to focus on what you are looking for from your Reiki healing session. Throughout this event, you will be lying down fully clothed, with your eyes closed. We will want you to feel fully relaxed and comfortable. As we are channelling distance healing you will be notified when the healing has started and ended, with a chance to ask any questions you may have about the session at the end. 
How you feel during and after the session can differ completely from person to person. There is no right way to feel, and many people experience it in opposing ways. During treatment, you may notice feelings of warmth or cold, heaviness or lightness - it's completely dependent on the person. It is also not uncommon for you to drift in and out of sleep, as the experience is geared towards being relaxing. 
If you are having trouble sleeping, and looking for ways to improve your overall sleeping patterns, then we couldn't recommend a Reiki Distance Healing Session more. After a session, people tend to feel lighter and happier, with many saying that they feel 'a weight has been lifted'. This feeling of clarity can be exactly what people are looking for when it comes to sleeping better. 
One of the number one symptoms women report whilst going through the menopause is hot flushes. Typically, these happen at night, and they can prevent a good night's rest. In order to illuminate this common ailment, your Reiki Master will focus on your Sacral chakra. This is responsible for hormonal maintenance. 
2. Cramps
Again, another common symptom reported is cramps. Your Reiki Master will again focus on the sacral chakra to help relieve you from this pain - particularly if you are suffering with irregular periods or random bleeding. 
3. Feelings Of Anxiety
Anxiety can feel all-consuming, and when our bodies are going through this natural next step, it's vital that as well as considering our physical wellbeing, we also focus on our mental health as well. Reiki can directly target the heart chakra and the solar plexus. This can ease emotional distress and allow the mind to focus more clearly. 
4. Dry Skin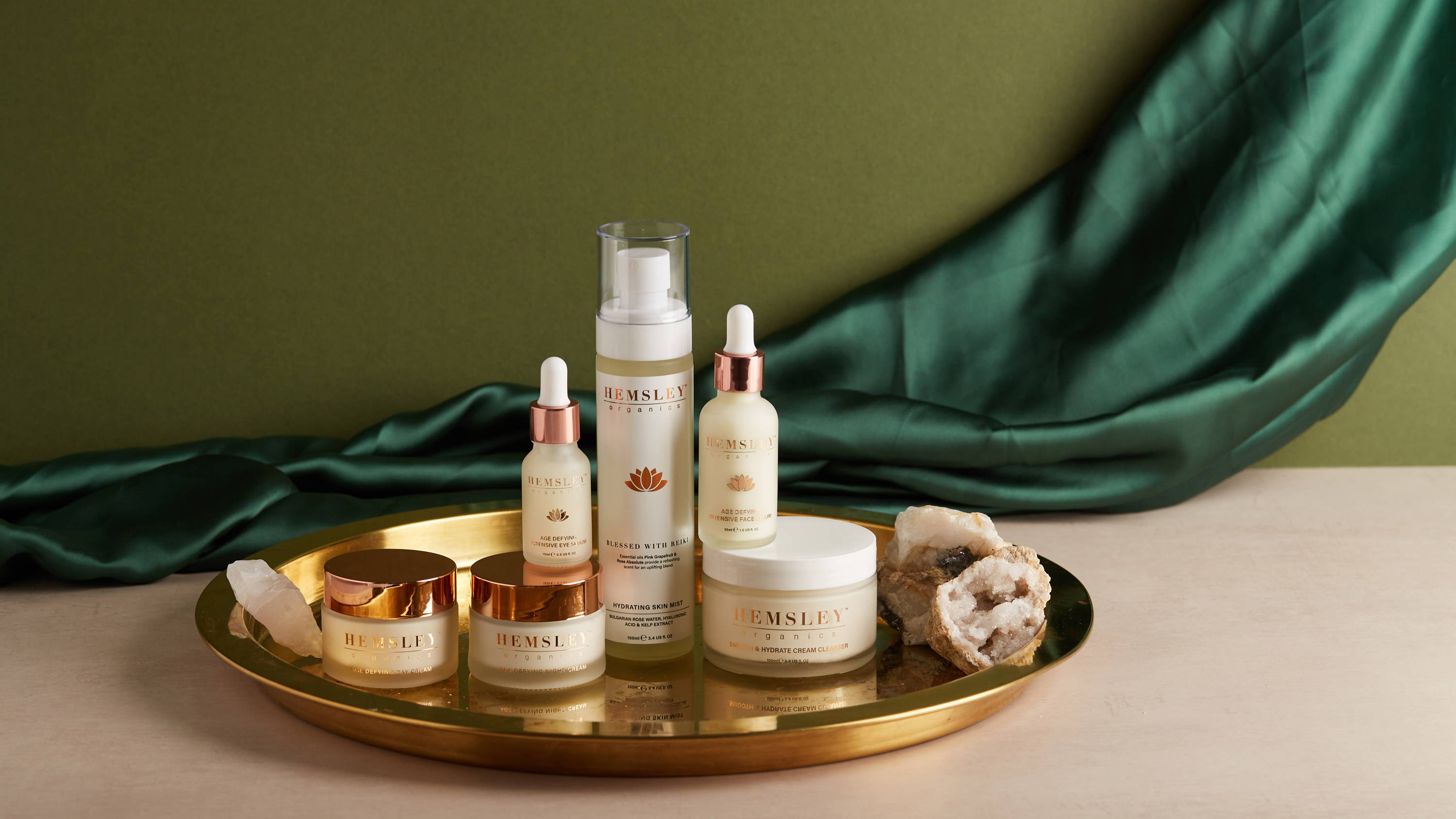 During menopause, you may notice your skin start to become more dehydrated. Dry skin is a result of the oestrogen levels present in the bloodstream decreasing. Our oestrogen levels stimulate the body's natural production levels of collagen and oils. This is what keeps our skin moisturised and glowing. 
Our Anahata Collection is our line of age-defying skincare products that have been blessed with Reiki. Products such as Hydrating Skin Mist provide a daily burst of hydration, which is both lightweight and refreshing. So, you can say goodbye to perimenopause dry skin, and hello to a mositurised complexion. As well as this, this collection has been inspired by the heart chakra. A balanced heart chakra supports energy flow and our ability to love and accept ourselves and others. During this challenging next step of your journey as a woman, try a product that will improve both your mental and physical wellbeing.