The Inside Outside Method: Taking Care Of Your Body & Mind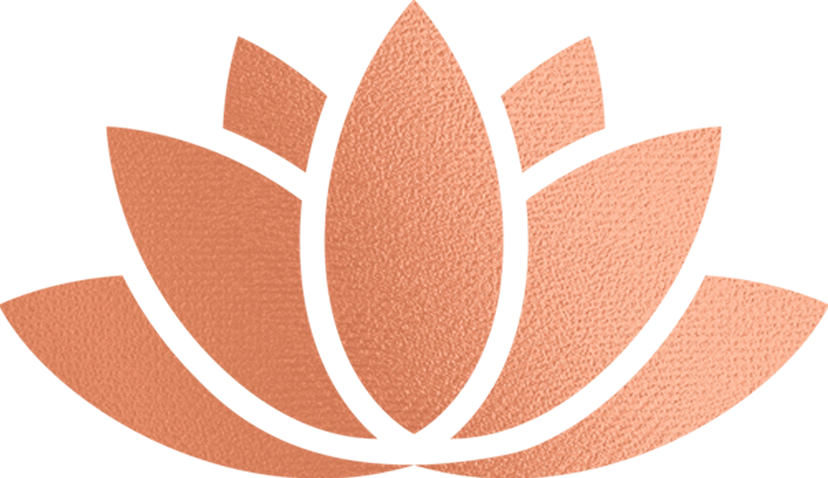 It can be difficult to know what skincare routine will truly work for you without a little trial and error, but with the inside outside method, you can grow to understand yourself more, and what both your mind and body may be telling you. In this article, we will be looking at what the inside outside method is, and how you can benefit from healing yourself internally, as well as externally. 
What Is The Inside Outside Method?
If, like us, you have been keeping up with beauty trends, then you would have definitely heard about the 'inside-outside' approach - but what is it? Well, in short the inside outside method is all about considering the whole of lifestyle when it comes to making the right choices for your skin. 
Having a good skincare routine is only half of the battle - you have to also take care of your mind. As well as ensuring we listen to our skin and use products that work with our complexion, and not against it, there are also some lifestyle changes that we can make to further better our skin. 
For example, we all know that stress can cause our skin to react negatively. If you suffer from breakouts, then you may notice that during times of unease, your skin will be likely to get spots and blemishes. Also, if you are having high levels of anxiety, then you could not be sleeping well. A lack of sleep again, can affect the skin massively. Without your recommended seven to eight hours of rest, you may notice that your skin lacks that pop of colour, and appears more dull. 
Here at Hemsley Organics, we believe in an all round approach when it comes to your skincare routine. After all, our skin is the biggest organ in our body, so it's no wonder that it can react to both internal and external factors. In line with the inside outside method, we offer a more holistic approach to skincare, which also takes into account your mental state and wellbeing. All our skincare range is charged with Reiki, as not only does it improve the efficiency of each product, but it also helps to support you, both emotionally and mentally. 
Healing Your Skin From The Inside
The beauty of the inside outside method is that it looks at the inside first. Focussing on how you are feeling on the inside is just as important as how you are looking on the outside. To begin your healing journey, we would recommend connecting with yourself again, and listening to what both your mind, and body are telling you. 
1. Distance Reiki Healing Session
A distance Reiki healing session is a great way to hone in on what is making you feel stressed, or anxious. Removing the distractions from daily life, and creating a safe space for yourself to explore your feelings is a great way of freeing yourself. In our on-to-one Reiki sessions, held by our very own Reiki Master, Georgina Hemsley, you will be invited into a conversation about what you need from the experience. You will then be asked to lay, fully clothed, with your eyes closed. This will help you fully relax and sink into a feeling of ease. There are many, many benefits to a Reiki healing session - including increasing your quality of sleep, boosting your energy levels, reducing your stress, and many people have reported that it's an effective way to deal with depression, anxiety and fatigue. So, when it comes to looking at healing your mind, to in turn, target your skin concerns, an at-home Reiki session should definitely be on your list.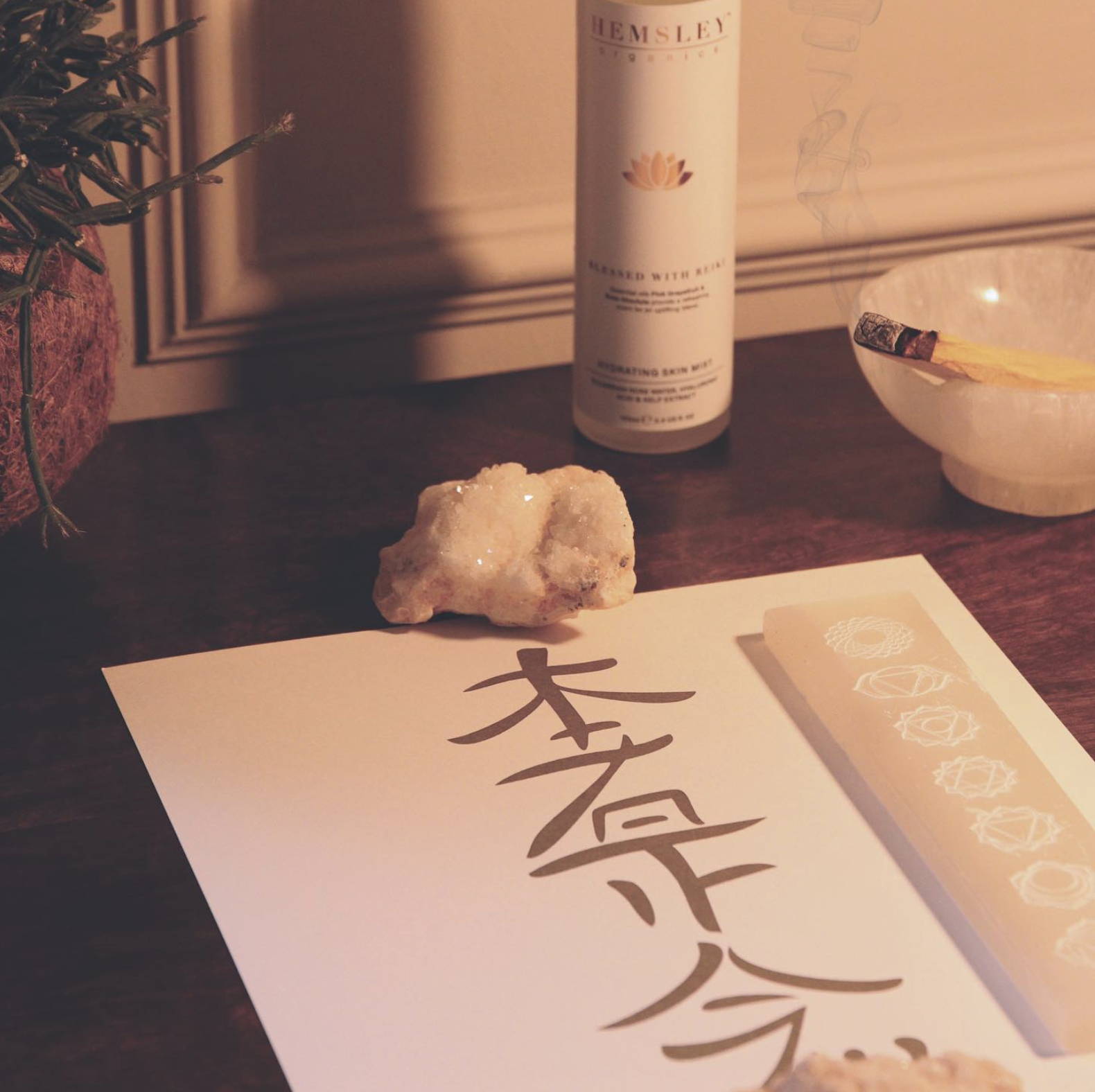 Diet is another way to look at healing yourself internally first. We've all heard the say 'you are what you eat', and there might be some merit to that. Skin concerns can be worsened by the overconsumption of alcohol, drinking too much caffeine, or consuming a lot of sugar. 
Sugar, well processed sugar for that matter, actually breaks down our natural collagen and elastin levels. These essential and natural proteins give our skin the shape, and firmness that we see, and without them, we may start to notice more wrinkles and fine lines appearing. Overconsumption of sugar can also mean that our skin is more prone to breaking out with acne, or blemishes too. However, we aren't saying you should stay away from sugar - let's face it, we all have a sweet tooth. But there are many sweet fruits, which are rich in vitamin C, which your skin will thank you for. Why not try eating anything citrus-based, like oranges, kiwis, lemons or grapefruit? Or even strawberries and tomatoes both have high levels of vitamin C and will do wonders for your complexion.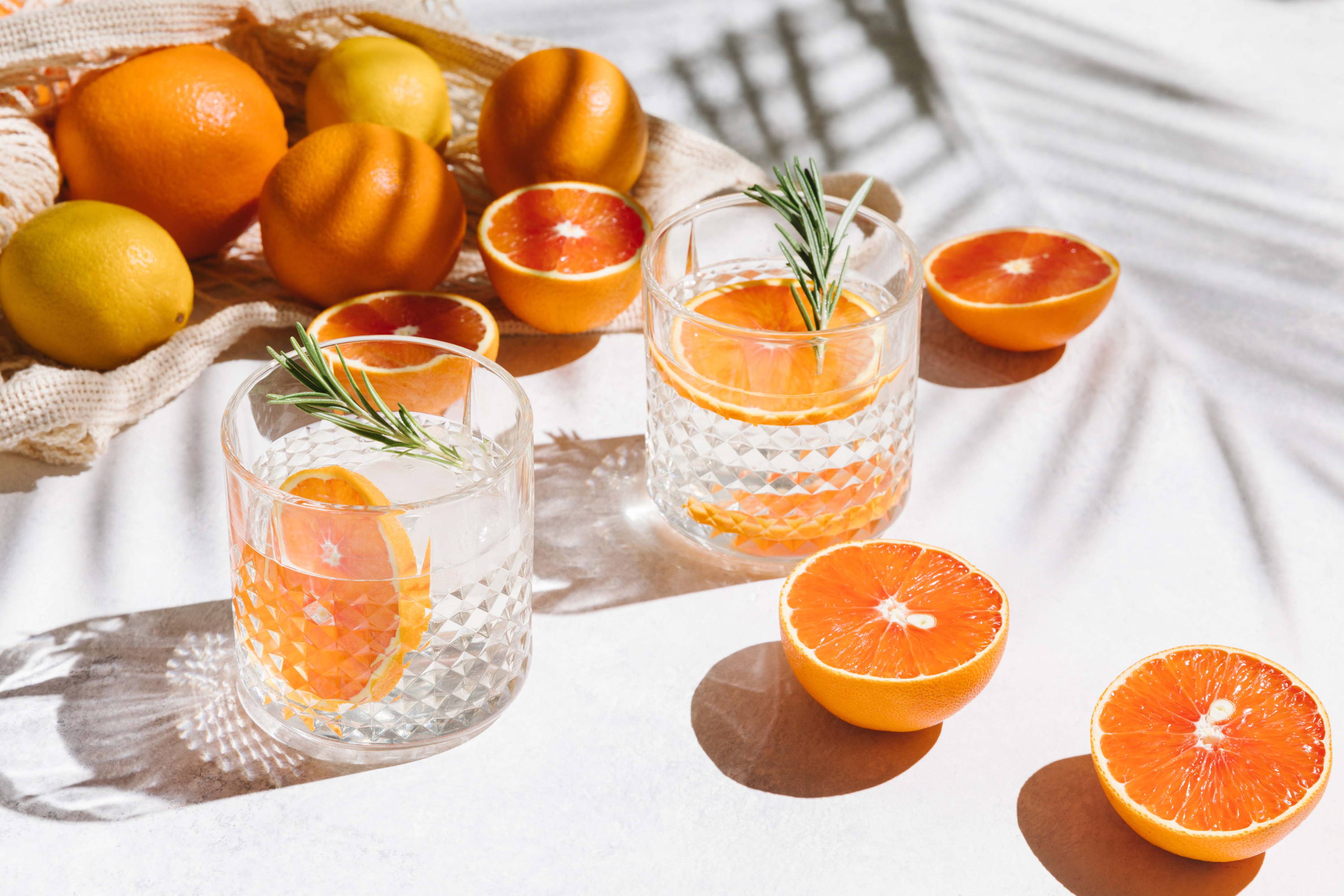 3. Wrinkle-Free & Well Rested
Finally, sugar can also affect your sleeping schedule. Getting enough sleep is another great, and easy way to help your skin look its best. When we are sleeping, our skin gets a chance to naturally make its own collagen. This is all part of the repair process, and is vital when it comes to keeping our complexion looking fresh and youthful. The more collagen we produce, means our skin will be looking much plumper and will be less likely to wrinkle. Did you know that only getting 5 hours a night can lead to twice as many fine lines as sleeping 7 would? 
External Ways To Get A Youthful Glow
Now we have figured out the inside, let's talk about the outside. Having a go-to beauty routine which is full of products that you truly love and benefit your skin is a must. Here at Hemsley Organics, we believe that having a skincare routine, with products that follows one after the other and interact well with each other is the best way to go - and that's why we created The Anahata Collection. This collection was created to be a self-care ritual for you, and your skin. Made with completely organic and natural ingredients, use these stunning products in tandem to truly love and nourish your skin. In this collection, you will find:
• x1 Smooth & Hydrate Cream Cleanser | 100ml | 90.5% Organic
• x1Hydrating Skin Mist | 100ml | 95% Organic
• x1 Age Defying Intensive Eye Serum | 15ml | 95% Organic 
• x1 Age Defying Intensive Face Serum | 30ml | 95% Organic 
• x1 Hydrating Age Defying Day Cream | 50ml | 75% Organic 
• x1 Hydrating Age Defying Night Cream | 50ml | 85% Organic 
We believe that a good skincare routine will support and enhance your skin's youthful glow with hydration, moisture and essential antioxidants naturally. We cherish the inside outside method massively, as it truly brings forward the idea that your mind and skin are connected - and by looking at your internal energy first, you can become at one with your external self once more.